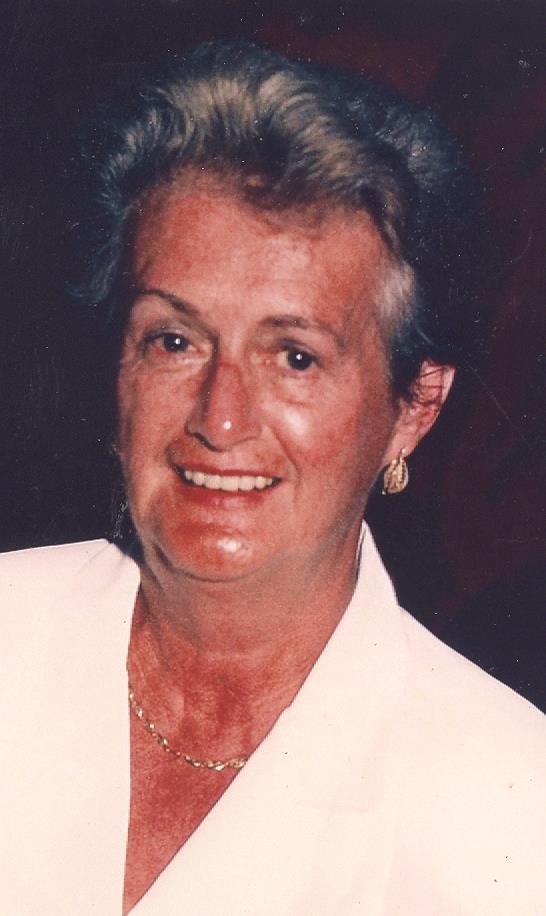 Date of Passing:
April 6, 2018
It is with great sadness that we share with you the loss of Mary Virginia Caulfield, wife of over 35 years to Joseph Christopher Caulfield, mother to Carol Caulfield Mecca (Joseph) of East Providence, Rhode Island and Maureen Caulfield of Sharon, Massachusetts. Virginia's life included the joys and blessings of her nieces and nephews: Michael Rainey (Rachel), Linda Rainey Mitchell (Donald), Brendan, Christopher, Matthew and Colleen of New Hampshire; Mary, Joseph, Jane, Thomas and Kathryn Cavanaugh of Massachusetts.
Virginia passed on April 6, 2018, in Riverside, Rhode Island with her daughters at her side.
Born in Manchester New Hampshire, she was an inquisitive and thoughtful child and an avid tennis player. Virginia was educated at Mount St. Mary's in Hooksett, New Hampshire, then began her career at St. Anselm's College. Later, working for the Peerless Insurance Company, she relocated to Boston, where she met Joseph Caulfield, a WWII US Navy Veteran and truly a perfect match. They married on September 5, 1955 and settled in West Roxbury and subsequently, to Marlborough, Massachusetts. Carol and Maureen came along in the early 60's and our family spent many wonderful, loving moments at home and during vacations from New Hampshire and Massachusetts, and later from family homes in Colorado, Minnesota, Rhode Island and Florida.
Virginia had an exceptional talent in needlework, demonstrated by her creativity, her interest in teaching others and her fourteen-year ownership of Lazy Daisy Needlecraft in Wickford, Rhode Island. She was a dog enthusiast, raising and showing Skye Terriers. She loved all things Irish and was blessed with the opportunity to visit the Emerald Isle on numerous occasions with friends and family.
In the late 1980's, Virginia and Joe retired to Naples, Florida while maintaining a summer residence on Cape Cod. Adding to valued, enduring relationships, new and loving friendships arose as well as a new-found interest in golf. These shared friendships and activities helped to sustain her through Joe's sudden passing in 1993. She served in leadership positions in the Lakewood Country Club Ladies' Nine-hole Golf Club, was a founding member of a weekly craft organization and was an active participant in local charitable causes.
In celebration of Virginia's life, we welcome family and friends to join us on Tuesday, April 10, 2018 between 6:00 – 8:00 p.m. for visiting hours at the W. Raymond Watson Funeral Home, 350 Willett Avenue, Riverside, Rhode Island, 02915. A Mass of Christian Burial will be held on Wednesday, April 11, 2018 at 10:00 a.m. at St. Brendan Catholic Church, 60 Turner Avenue, Riverside, Rhode Island, 02915. Those wishing to attend may meet at the Funeral Home, beginning at 9:00 a.m. in advance of the service.
In lieu of flowers, contributions to Hope Hospice & Palliative Care Rhode Island, 1085 North Main Street, Providence, Rhode Island, 02904 are deeply appreciated.