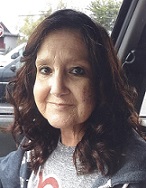 Date of Passing:
June 29, 2015
Alden, Maryanne, 60, of North Street, Riverside, died peacefully on June 29, 2015 surrounded by her loving family. She was the beloved wife of Edward F. Alden.
Born in Framingham, MA, a daughter of the late John and Norma (Barlow) Buckley, she lived in Riverside for 31 years.
Mrs. Alden was a CNA for EPOCH on Blackstone Blvd. for 15 years before retiring in 2014 due to illness.
Maryanne was a member of the Barrington Baptist Church. She enjoyed crocheting, gardening, cooking, boating, jogging, going to the beach and spending time with her loving family. She was a devoted Boston Red Sox fan.
Besides her husband of 38 years, she is survived by five children, Peter Alden, Kristine Alden, Edward Alden, John Alden and Heather Alden, all of Riverside; five step-children, Lori Grilo of Rehoboth, MA, Sherri Poccia of Scituate, Carole Beauvais of Pawtucket and Michael Alden of Riverside; a sister, Nancy Buckley of Framingham, MA; three brothers, Timothy Buckley of Florida, Jack Buckley and Gary Buckley of Framingham, MA and eight grandchildren.
Her funeral service will be held on Thursday evening July 2, in the W. RAYMOND WATSON FUNERAL HOME, 350 Willett Avenue, Riverside at 8 p.m. Calling hours are Thursday 5-8 p.m.