Master Sergeant Sherri A. Moore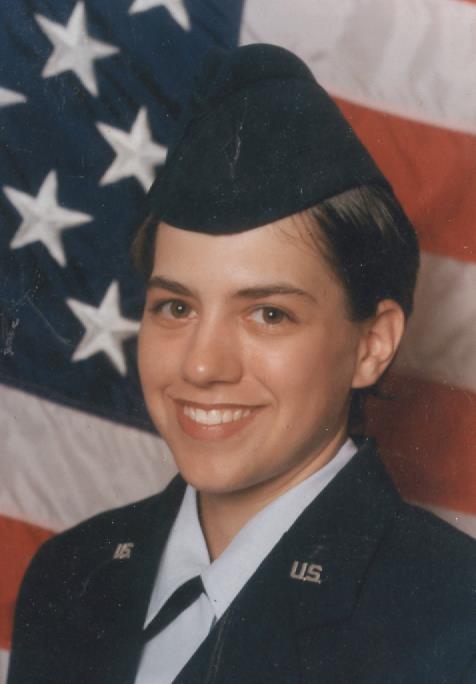 Date of Passing:
August 23, 2017
Master Sergeant Sherri A. Moore from the 157th Logistics Readiness Squadron, Pease ANGB, New Hampshire, Traffic Management Office Superintendent, passed away 23 August 2017. Sherri was born 22 July 1977 in Rhode Island and enlisted in the United States Air Force on 27 July 1995 at the age of 17 where she was assigned to Nellis AFB, NV. During her highly successful 21 year career, she had multiple deployments including Oct 2001 – Feb 2002: Noble Eagle/Iraqi Freedom Mar 2002 – Aug 2002: Noble Eagle Feb 2004 – Oct 2004: Enduring freedom Nov 2004 – Jan 2005: Enduring Freedom Jan 2005 – June 2005: Iraqi Freedom Jul 2008 to Sep 2008: Enduring Freedom in support of several military operations. Prior to coming to Pease ANGB in November 2012, she served at Nellis AFB Nevada, Ramstien AFB Germany and Quonset ANGB Rhode Island. She also attended the USAF Senior NCO Academy at Maxwell AFB Alabama in December of 2011. Sherri was passionate about being in the military, wearing the uniform and serving with her Wingmen in 157th LRS.
Her military awards include the Air Force Achievement Medal, Air Force Outstanding Unit Award, National Defense Service Medal, Small Arms Expert Ribbon, Nuclear Deterrence Operations Service Medal, Armed Forces Reserve Medal with "M" device, Air Force Expeditionary Service Ribbon with Gold Border, Iraq Campaign Medal, Air Reserve Force Meritorious Service Medal, Air Force Longevity Service Award, NCO Professional Military Education Ribbon, Global War on Terrorism Service Medal, Meritorious Unit Award, Rhode Island ANG Recruiting Ribbon, Rhode Island Emergency Service Ribbon, Rhode Island Service Ribbon.
She was an avid Patriots fan and enjoyed flipping houses with her Companion Dave Tedeschi. Sherri will be missed by her Mom Janet Lee and step-father, Michael Griffin, her companion Dave Tedeschi, a brother, Kenneth Moore, a niece, Brooklyn Moore, a nephew, Mason Moore, the men and women from the 157th Logistics Readiness Squadron and the entire 157th Air Refueling Wing.
A Celebration of her Life will be held on Saturday August 26, 2017 at 4 p.m. in the W. Raymond Watson Funeral Home, 350 Willett Avenue, Riverside. Calling hours are Saturday afternoon 2-4 p.m.
Flowers are respectfully omitted. Contributions in MSgt Sherri A. Moore's memory to NH Chaplains Relief Fund C/O 157ARW, 302 Newmarket St, Pease ANGB, NH 03803-0157 and or Pease Kids Corps C/O 157ARW 302 Newmarket St. Pease ANGB, NH 03803-0157 would be deeply appreciated.