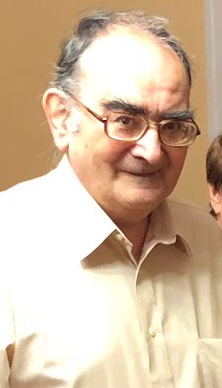 Date of Passing:
November 10, 2021
Ayrapetov, Michael G., 69, of "Harborview" 3663 Pawtucket Avenue, Riverside, died unexpectedly on November 10, 2021 at home.
Born in Baku, Azerbaijan, a son of the late Gregory Ayrapetov and Goarik (Vartaneva) Ayrapetoa, he lived in Riverside for 15 years.
Mr. Ayrapetov was a mechanical engineer for many years.
Michael was a graduate of Azerbaijan Oil and Gas University where he received his Master's Degree.
He is survived by a brother; Victor G. Ayrapetov of Riverside; two nieces and one nephew. He was the brother of the late Constantine Ayrapetov.
His funeral service will be held on Monday November 22, 2021 in the W. RAYMOND WATSON FUNERAL HOME, 350 Willett Avenue, Riverside at 11 a.m. Burial will follow in North Burial Ground Cemetery, Providence. Calling hours are Monday morning 10-11 a.m. For everyone attending Michael's calling hours and funeral service face masks are mandatory.