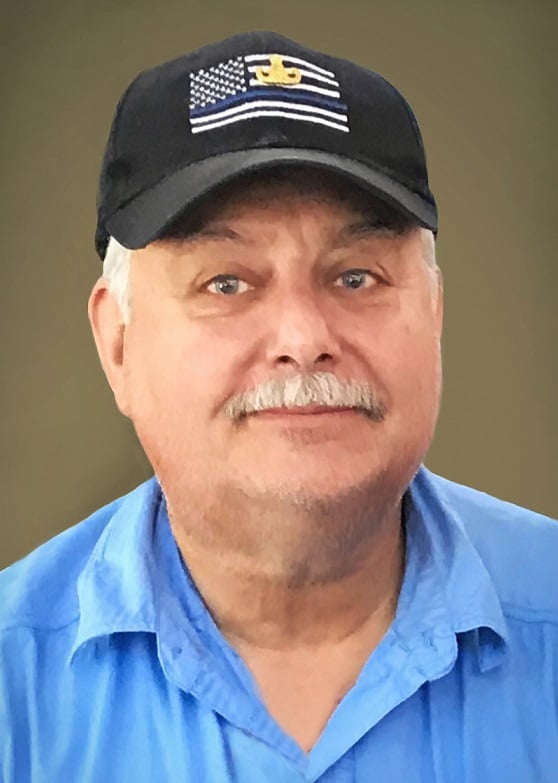 Date of Passing:
September 8, 2018
Damiani, Michael J., 63, of Willett Avenue, Riverside, died unexpectedly on September 8, 2018. He was the beloved husband and perfect counterpart to Sharlene (Wagoner) Damiani.
Born in Providence, a son of the late Louis and Cecelia (Blouin) Damiani, he was a lifelong resident of Riverside.
Mr. Damiani was a Sergeant for the East Providence Police Department for 17 years before retiring in 1996. He was a cop's cop and loved every second of being on the job. He was a great mentor to many and stayed involved with EPPD long after his health issues pushed him into retirement. Mike truly bled blue.
Senator Damiani was a colorful and effective member of the Rhode Island State Senate for ten years serving from 1996 until his retirement in 2006. He served the Senate as the Deputy Majority Leader. As a Rhode Island State Senator he was instrumental in establishing the State's registry of sex offenders, Lyme Disease health insurance coverage, and the mandatory defibrillators for all Rhode Island College buildings and police cars.
Mike was a Patriot Member of the NRA. He was also a member of the East Providence F.O.P, the Riverside Bishop Hickey Knights of Columbus, the Rhode Island State Bomb Squad and the National Association of State Boaters Law Administrators. He was a dive master, specializing in underwater body recoveries, and started the Search and Rescue Team for the EPPD.
Mike was a firearms instructor, sniper on the SWAT Team, and an arson investigator. He was also a Range Master at the Massasoit Gun Club. He was an accomplished stick, TIG, and MIG welder and enjoyed boating, fishing, and hunting. Mike's accomplishments and interests earned him many accolades, yet he always considered the closeness and connection of his nuclear family to be his greatest achievement.
He was a devoted husband, loving father, and proud papa. Mike loved nothing more than sitting in his recliner and conversing with his family and friends. He was the perfect complement to his wife Sharlene and together there was nothing that they couldn't do. He had a unique and special bond with each of his three children and provided them with more of an education than their collective schooling. He absolutely lit up when his grandchildren entered the room and his pale blue eyes often filled up when speaking about them. Mike was as tough as they come but an absolute marshmallow with those that he loved most. He was the gold standard father and could fix any bad day with his Art Metrano act or one of his hugs. "Hugs are free and they make people feel better."
Mike was everyone's "go to" guy and could be called upon for anything from assistance with your car's carburetor, help with your child's physics homework, or mending fences with a neighbor. He was always a willing sounding board and was known to go above and beyond for complete strangers. Mike was immensely intelligent, well-rounded, and knowledgeable in a vast array of areas. He was a proud Riversidian and was deeply devoted to the community in which his parents raised him and he in turn chose to raise his own family.
Besides his wife of 40 years, he is survived by his children, Michael J. Damiani Jr and his wife Isabel of Attleboro, MA, Jennifer L. Damiani of Riverside, and Christine M. Damiani of East Providence; four grandchildren, Evelyn, Jocelyn, Lucas, and Joseph Damiani; a brother, Steven R, Damiani and his wife Linda of Barrington; a sister in-law, Elaine Damiani of Naples, FL and several nieces and nephews. He was the brother of the late Dr. Louis M. Damiani.
His funeral will be held on Saturday, September 15, 2018 from the W. RAYMOND WATSON FUNERAL HOME. 350 Willett Avenue, Riverside at 8:30 A.M. with a Mass of Christian Burial in Saint Brendan's Church, Turner Avenue, Riverside at 10 A.M. Burial will follow in Gate of Heaven Cemetery. Calling hours are Friday 4-7 P.M.
Those who so desire may make memorial donations in memory of Mike to New England C. O. P. S., P.O. Box 13, Somerville, MA, 02143.