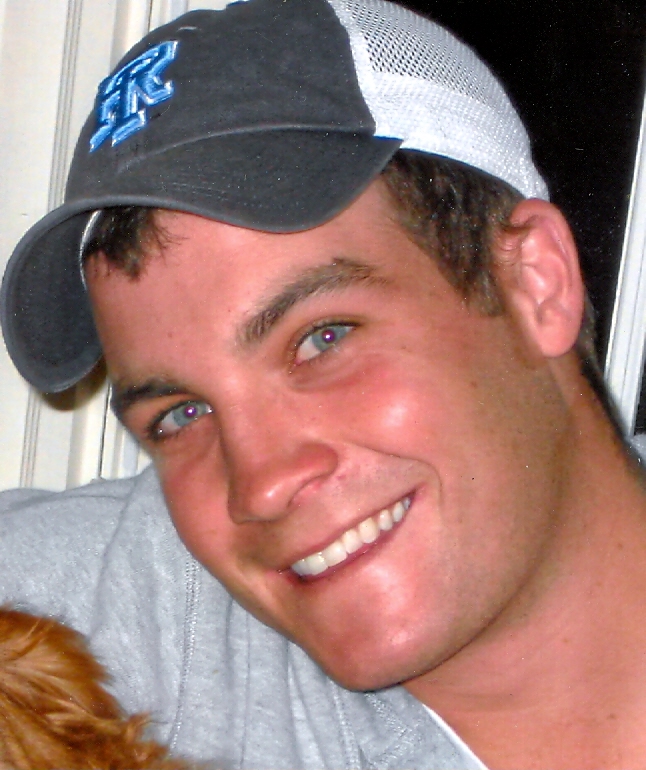 Date of Passing:
December 30, 2009
McCampbell, Michael, W., 24, of Great Road, died peacefully on December 30, 2009 surrounded by his loving family.
Born in Green Bay, Wisconsin, a son of Michael J. and Nancy L. (Webster) McCampbell of Barrington, he lived in Barrington for 15 years.
Michael was a graduate of Barrington High School Class of 2003 and a member of the Men's Golf team. He was a graduate of the University of Rhode Island Class of 2008 where he was the Captain of the Men's Golf team.
Besides his parents, he is survived by a sister; Lea M. McCampbell of Denver, CO, a brother; Kevin M. McCampbell of Barrington, a maternal grandmother; Marian Summerfield of ______, IL, a paternal grandfather; William McCampbell of Chicago, IL and several cousins, aunts and uncles. He was the grandson of the late George Webster and Geraldine (Lender) McCampbell.
Calling hours will be held on Tuesday January 5, 2010 in the W. RAYMOND WATSON FUNERAL HOME, 350 Willett Avenue, Riverside from 4-9 pm. A Memorial Service will be held on Wednesday January 6, 2010 in St. Luke Church, Washington Road, Barrington at 11 am.
Flowers are respectfully omitted. Contributions in Michael's memory to www.abta.org (American Brain Tumor Association) would be deeply appreciated.