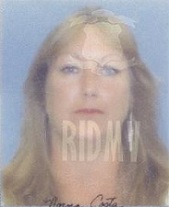 Date of Passing:
May 10, 2015
Costa, Norma, A., 50, of Maple Avenue, Riverside, died peacefully on May 10, 2015 surrounded by her loving family.
Born in Ayer, MA, a daughter of Linda (Crook) Matanic of Lavergne, TN and the late Joseph Repoza, she lived in Riverside for 44 years.
Mrs. Costa was a claims representative for Blue Cross Blue Shield for 20 years.
Norma was a volunteer at the St. Brendan Church Soup Kitchen. She enjoyed making crafts and spending time with her loving family.
Besides her mother, she is survived by a daughter, Chrystal D. Oliveira of East Providence; a son, Robert J. Carton of Bristol; a brother, John Repoza of Riverside; two sisters, Jo-Ann Lewis of Lavergne, TN and Barbara Stacey of Portland, TN and a grandson Silas.
Her funeral service will be at a time to be announced.