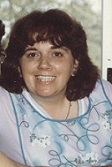 Date of Passing:
December 7, 2015
Bretanha, Patricia, A., 69, of Cove Street, Riverside, died peacefully on December 7, 2015. She was the wife of the late Joseph S. Bretanha.
Born in Providence, she was the daughter of the late Mr. and Mrs. Costello, she lived in Riverside for 40 years.
Patricia was a former member of the Riverside P.T.A. and enjoyed reading and cooking.
She is survived by two sons, Brian Bretanha and Brad Bretanha, both of Riverside and a brother, Dennis Gilmartin.
Her funeral and burial will be private.