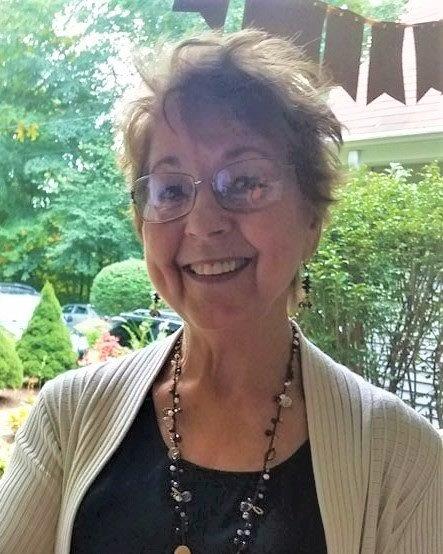 Date of Passing:
February 4, 2022
Our beloved Patricia Adeline Cabral passed away on Friday, February 4, 2022 at the age of 74. Pat fought hard through months of medical issues and complications brought on by heart disease. She was born August 5th, 1947, in Providence and raised in East Providence. She attended East Providence High School, Class of 1966. She leaves behind her dearly loved pets, Zoey and Jasmine.
Those that knew Pat will say she was always smiling, fun to be with, kind and generous, and showed abundant love for her family. She travelled extensively with her close friend, Dierdre Doherty, who predeceased her. They were enthusiastic supporters of the Red Sox and Celtics and attended many games. Pat loved music and the arts and inspired her young nieces and nephews to pursue their dreams.
Pat's many friends will think back to the things that made her so special. Some will remember the goats she kept at her cottage in Jamestown, Rhode Island where she once lived; others may remember the waterbed business she started in Warwick, Rhode Island when they were becoming popular and after having spent time in California. And others will remember her as an outstanding salesperson, having worked in the retail, insurance, and health care fields. She will be greatly missed, and we are deeply saddened that she is no longer with us. Our memories of her will be cherished.
Pat was predeceased by her parents Arthur and Helen (Newell) Cabral; her brothers-in-law Frederick Foeri and Donald Anderson and sister-in-law Vikki Cabral. She is survived by her five sisters and two brothers: Beverly A Ferreira and her husband, Richard, of Riverside, Rhode Island; Eleanor Foeri of Riverside, Rhode Island; Arthur D Cabral of Sun Valley, Nevada; Robert N Cabral and his wife, Lorraine, of Lee, New Hampshire; Ann M Wilson and her husband, Richard, of Riverside, Rhode Island; Helen L Anderson of Barrington, Rhode Island; Nancy L Calvert and her husband, Fred, of Fryeburg, Maine and sixteen nieces and nephews, and many grand nieces and nephews.
Her Funeral will be held on Friday February 18, 2022 from the W. RAYMOND WATSON FUNERAL HOME, 350 Willett Avenue, Riverside at 8:45 a.m. with a Mass of Christian Burial in St. Brendan Church, 60 Turner Avenue, Riverside at 10 a.m. Burial will follow in Gate of Heaven Cemetery, 555Wamponaug Trail, East Providence.
Calling hours are Thursday February 17, 2022 from 4-7 p.m. Flowers are respectfully omitted. Contributions in Pat's memory to a charity of your choice would be deeply appreciated.