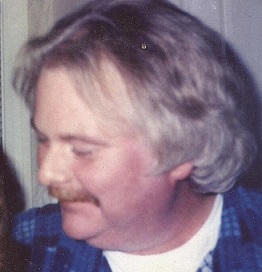 Date of Passing:
March 8, 2014
Fournier, Paul, A., 56, of Harold Street, Riverside, died peacefully on March 8, 2014. He was the husband of the late Denise D. (Tait) Fournier.
Born in Providence, a son of the late Robert L. and Winifred (McAdam) Fournier, he was a lifelong resident of Riverside.
Mr. Fournier was a driver for the Enterprise Corp. for 5 years.
Paul was a devoted father who enjoyed spending time with his children, nieces and nephews and animals.
He is survived by a son; Paul A. Fournier Jr. of Riverside, a daughter; Bonnie Fournier of East Providence, a step-daughter; Lisa E. (Deardorff) Raposa of Barrington, a step-son; John H. Deardorff of Riverside, a brother; David S. Fournier of Riverside, a sister; Donna J. Meehan of Rumford ,three grandchildren and several nieces and nephews. He was the brother of the late Robert L. Fournier Jr.
His funeral service will be held on Wednesday March 12, 2014 in the W. RAYMOND WATSON FUNERAL HOME, 350 Willett Avenue, Riverside at 11 am. Calling hours are Tuesday 5-8 pm. Contributions in Paul's memory to Home & Hospice Care of RI, 1085 North Main Street, Providence, RI, 02904 would be deeply appreciated.