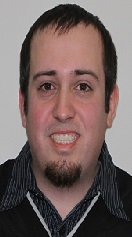 Date of Passing:
April 8, 2013
Andrade, Paul, M., Jr., 'Pauly', 29, of Pine Crest Drive, Riverside, died unexpectedly on April 8, 2013 surrounded by his loving parents.
Born in Providence, a son of Paul M. Andrade Sr. and Deborah A. (Jensen) Andrade, he lived in Riverside for 24 years.
Mr. Andrade was a meat clerk for Stop & Shop Supermarket Company and he was the assistant golf coach for CCRI Warwick Campus.
Pauly was a missionary and college-youth group leader for the New Hope Christian Church, Swansea, MA. He was an avid golfer. He was a 2003 graduate of East Providence High School. He was the first freshmen to make the Golf Team and later became Captain of the High School Golf Team. He is a former CCRI Student who was serving his first season as an Assistant Coach for the CCRI Golf Team. He earned an Associate Degree in applied business from the San Diego Golf Academy in Myrtle Beach in 2006. He also volunteered with the PGA's First Tee program in Myrtle Beach. Pauly was an organ donor.
Paul is a wonderful son who is loved very much by his parents, family and friends. He is a Christian, a follower of Jesus Christ and His Word and loves the Lord very much. Paul proved who he was in his short span of life here on earth. He was an example to many of us. It appeared that his passion and perhaps 'calling' was that of a missionary, for he traveled to West Virginia many times in an effort to bring the life-saving message of Christ to others. He will now be receiving his marching orders in Heaven and will be in charge of much. His life goes on – just elsewhere.
Relatives and friends are invited to attend a funeral service celebrating Pauly's life in the New Hope Christian Church, 1436 G A R Highway, Swansea, MA on Saturday April 13, 2013 at 10 am. Calling hours will be held on Friday April 12, 2013 in the W. RAYMOND WATSON FUNERAL HOME, 350 Willett Avenue, Riverside from 4-8 pm. Burial will be private. Flowers are respectfully omitted. Contributions in Pauly's memory to the U.S. Hereditary Angioedema Assoc. www.haea.org would be deeply appreciated.