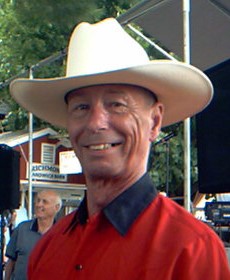 Date of Passing:
December 1, 2022
Briggs, Philip M., 77, formerly of Riverside, died peacefully on December 1, 2022 at the Venice Health & Rehabilitation Center, Venice, FL. He was the husband of the late Marcia L. (Gilbert) Briggs.
Mr. Briggs was a Barrington Police Officer for 12 years.
Philip was a member of The Mayflower Society and former President of Rhode Island Country Horizons. Phil also hosted a radio program known as RI Country Stew.
He enjoyed time with his children and grandkids and loved country music.
Mr. Briggs was a United States Army Veteran serving during the Vietnam Conflict.
He is survived by his children, Charles P. Briggs of Venice, FL, Andrew P. Briggs of Morgantown, WV, Jedediah P. Briggs of Venice, FL and Carrie L. Walls of Sterling, CT and four grandchildren and two great grandchildren.
His funeral service will be held on Thursday December 15, 2022 in the W. RAYMOND WATSON FUNERAL HOME, 350 Willett Avenue, Riverside at 1 p.m.
Calling hours are Thursday morning 11 a.m. – 1 p.m. Burial will follow in Little Neck Cemetery, Riverside.