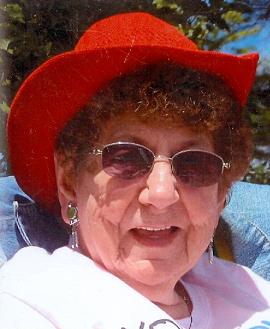 Date of Passing:
October 19, 2011
Hopkins, Phyllis, A., 86, of Bates Avenue, Riverside, died peacefully on October 19, 2011. She was the wife of the late Leslie Hopkins.
Born in Newington, NH, a daughter of the late Sherman F. and Gertrude (Hutton) Spinny, she lived in Riverside for 14 years previously residing in Virginia.
Mrs. Hopkins was a spot welder for the former Eastern Wire Mfg. for 5 years before retiring. She was a member of the American Veterans Association and a supporter of Boystown USA and was a devoted Boston Red Sox fan.
She is survived by three daughters; Robbin L. Tucker of Riverside, Cheryl McConkey and Patricia Fortune, both of Virginia, a son; Quinton Gregory and his wife Carolyn of Virginia, three sisters; Marjorie Rogers, Helen Grimbis and Shirley Keen, all of New Hampshire and nine grandchildren.
Calling hours will be held on Saturday October 22, 2011 in the W. RAYMOND WATSON FUNERAL HOME, 350 Willett Avenue, Riverside from 1-3 pm. Burial will be held in Newington Cemetery, Newington, NH.