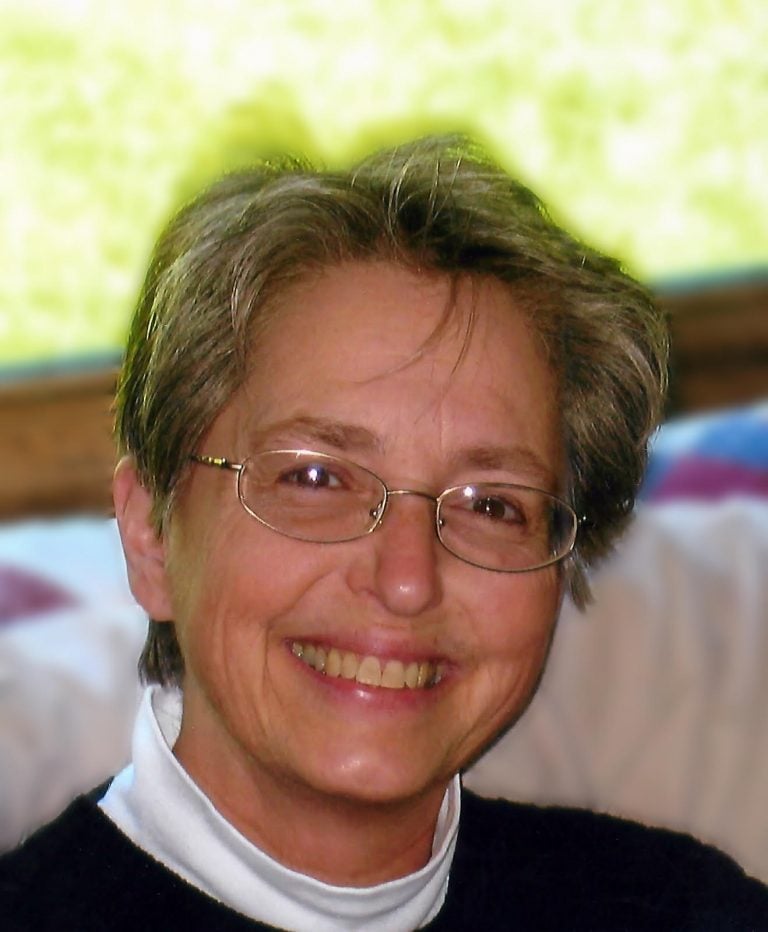 Date of Passing:
October 30, 2019
Polly (Dibble) Arneson, 68, of Manning Drive, Barrington, died peacefully on October 30, 2019 surrounded by her loving family. She was the beloved wife of Chuck Arneson.
Born on June 21, 1951 in Danbury, CT, a daughter of the late Ted and Edith (Succop) Dibble, Polly grew up in the communities of Inglewood, CA and Thousand Oaks, CA. Polly was the oldest of four siblings who lost their mother when Polly was a teenager. Her maternal instincts were evident at this point in her life as she cared for her younger siblings throughout their mother's illness and after her passing.
She received a B.A. in Art History from California Lutheran College (now University) in Thousand Oaks, CA, and earned an M.A. in Education from Rhode Island College. While an undergraduate at CLC, she met the love of her life, Chuck, and they were married on August 19, 1972. They were blessed with 47 precious years together.
Polly lived in Barrington for 36 years. It was here that she and Chuck put down deep roots and shared a beautiful life together with their two wonderful children, Josh and Heather. A loving and patient mother, she was always there for them, guiding and nurturing them throughout their childhood. She loved to sew and made dresses for Heather, and Halloween costumes for the kids. She was enthusiastic and involved in their interests and activities, attended their sporting events, and welcomed their friends into her home as extended family. She taught Josh and Heather an incredible depth of compassion, wisdom, and love. These past few months, as Polly's condition worsened, her children have lived out all these wonderful qualities they have learned from their mother, as they, along with their dad, attended to her through every step of the difficult journey. Just as she had remained at their side over the years when they were sick or troubled, so they have lovingly done the same for her.
Everyone in the neighborhood knew and loved Polly – her door was always open, and her home was known as a warm, welcoming place for friends and neighbors. She painted the fire hydrant in the family's yard on Manning Drive to look like a toy soldier for the joy of passing kids. She was a faithful friend who readily provided an empathetic ear and a word of encouragement, and her delightful sense of humor was one of her greatest gifts. Polly lived out her Christian faith in all of her interactions with others. She took the ordinary, wrapped it with love, and then shared it with the world.

Polly was a teacher at St. Margaret School, Rumford for 20 years before retiring in 2016. As an educator, Polly's impact on her students went far beyond imparting knowledge. The habits she instilled in her students undoubtedly stuck with them and helped them to succeed in their educations beyond her classroom. Indeed, the many students who came back to help her, as adults and college students or graduates themselves, are testaments to the impact she had on her students' lives. The dedication and love that Polly had for her career was very evident. Seeing her with piles of papers to correct on the dining room table was a familiar sight in the evening. She took great joy in her work, and her dedication to her students didn't stop when she walked out of her classroom at the end of the school day.
Polly believed in hands-on learning experiences, and she loved the various projects and units she did with her 4th grade students each year. One perennial favorite was having the kids build pilgrim houses out of milk cartons, reeds, etc. After her two grandsons were born, she believed that no visit with Grandma was complete without an educational art project. Douglas and Gavin shared many enjoyable afternoons with Polly, busily building and creating things… including the pilgrim houses.
Polly was a communicant member of St. Luke's Church, Barrington. After her retirement from teaching, she enjoyed volunteering alongside Chuck in the soup kitchen at St. Charles Catholic Church in Providence. She was happy to do whatever was needed: stocking the pantries with incoming food deliveries, distributing canned goods, fruit, cakes, and pastries to people who came in, and always greeting everyone with her warm, contagious smile. Polly made many friends at the soup kitchen. Although many of them didn't speak English, Polly's personality and love for others transcended language.
Her husband Chuck recently expressed, "The finest legacy one can leave, as one leaves this mortal realm, is the love and character of the people you touch while you are here. Polly has touched so many people in her life: relatives, friends, teaching colleagues, students and their parents. The number of people that Polly has helped in their path through life is impossible to estimate."
Besides her husband of forty-seven years, she is survived by a son, Josh Arneson and his wife Tara of Richmond, VT; a daughter, Heather Arneson of Sunnyvale, CA; two brothers, Dan Dibble and his wife Barb of New Baden, IL, and Andy Dibble and his wife Josephine of Anaheim Hills, CA; a sister, Becky Spurlock of Jeannette, PA; a stepmother, Janet Dibble of Thousand Oaks, CA; her grandchildren, Douglas and Gavin Arneson; and several nieces and nephews.
Calling hours will be held in the W. Raymond Watson Funeral Home, 350 Willett Avenue, Riverside on Friday, November 8 from 4 PM to 8 PM. A Mass of Christian Burial will be held in St. Luke's Church, 108 Washington Road, Barrington on Saturday, November 9 at 9 AM. Internment will be done privately at a later date at the columbarium of Prince's Hill Cemetery, Barrington.
In lieu of flowers the family is asking for donations to St. Margaret School in Rumford, RI: https://www.gofundme.com/f/mrs-polly-arneson-memorial-scholarship-fund?utm_source=customer&utm_medium=copy_link&utm_campaign=p_cp+share-sheet