Priscilla Louise Theresa Elderkin Lee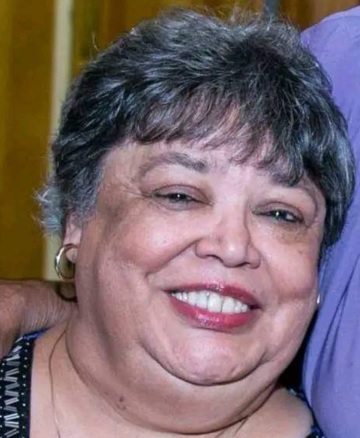 Date of Passing:
October 7, 2022
Priscilla Louise Theresa Elderkin Lee, 75, passed away peacefully along the bedside of several of her children at Rhode Island Hospital on October 7, 2022. Born in Seekonk, MA, she was a member of the Wampanoag Indian Tribe. She was officially named "Laughing Waters" because of her infectious smile and laughter.
Priscilla was a graduate of Central High School, Providence class of 1964. Until her retirement, she worked as a Computer Technician for the former Fleet Bank. She also worked in the Retail industry.
Priscilla was wife, mother, grandmother, sister, aunt, cousin, friend, and confidant. Even though she loved to play cards, bingo, online games, puzzles, make scrapbooks and frequent casinos, nothing was fonder than her love of Scrabble and attending Pow Wows. She also embraced her Cape Verdean culture. True to her Cape Verdean roots, her home cooked meals always included her famous "pot of jag".
Priscilla was born to the late Edwin H. Elderkin and Louise J (Coelho) Elderkin-Couture on November 13, 1946. She was mother of the late Dana M. Lee, and sister of the late Edwin H. Elderkin, Claire Ramos, and Christine Ramos.
She is survived by her husband, Harvey E. Lee, 8 sisters; Roberta Santucci (Robert) and Denise Pion, Gerri "Nina" Ramos, Mary Ramos, Leona Ramos, Ann Ramos, Valerie Johnson, Mendi Freeman, 5 brothers; Gary Elderkin (Rebecca), Edwin Ramos, Joe Ramos, Shane Elderkin, Cheyenne Elderkin, 5 children; Sherri A. Lee, Louise M. Lee-Mowinckel (Frederik), Harvey E. Lee Jr., James D. Lee (Deka), and Jason T. Lee (Rashanda), 11 grand children; Taylor L. Lee, Teresa A. Lee, Harvey E. Lee III, Alexander R. Lee, Zachary G. Lee, Edward W. Mowinckel, Benjamin A. Mowinckel, Jason T. Johnson, Dana P. Johnson, Jayla A. Gadson, and Mya L. Gadson, and a host of nieces, nephews, cousins, and friends.
Funeral services will be Wednesday, October 12th, at W. Raymond Watson Funeral Home, 350 Willett Ave, Riverside, RI 02915. Calling hours will be 10:00 – 11:30. Native American Ceremony and traditional Services begin at 11:30.