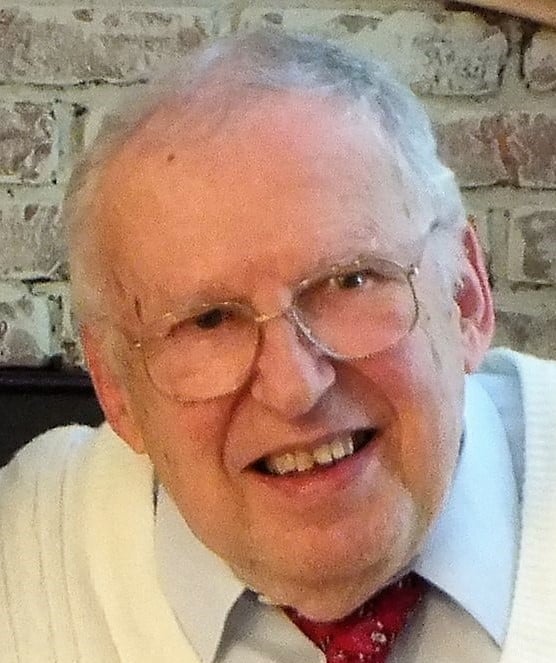 Date of Passing:
October 10, 2020
Miech, Ralph P., M.D., Ph.D., 87, of Riverside, died peacefully on October 10, 2020 surrounded by his loving family. He was the beloved husband of Elizabeth (Kornely) Miech.
Born in South Milwaukee, WI, a son of the late Joseph P. and Helen (Witucki) Miech, he lived in Riverside since 1963.
Dr. Miech was an Associate Professor of Pharmacology and Biochemistry at Brown University from 1963-2000. He came from Wisconsin with Dr. Parks and Dr. Cha to help establish Brown University Medical School where he taught and conducted research. He was an emergency room physician at Landmark Hospital throughout the majority of his career.
Dr. Miech received a Bachelor of Science degree in Chemistry from Marquette University in 1955. He graduated from Marquette School of Medicine in 1959. He received a Ph.D. in Pharmacology at the University of Wisconsin in 1963.
Dr. Miech was a communicant of St. Brendan Church where he also was a member of the Parish Holy Name Society. He was a member of Opus Dei, the Catholic American Medical Association and the American College of Emergency Physicians. He served on the Ethics Committee at the former St. Joseph's Hospital, Providence. He was the past President of the Rhode Island Cancer Pain Institute and the Providence Dioceses Biomedical Ethics Commission.
Dr. Miech was the recipient of the People of Life Award from the U.S. Conference of Catholic Bishops. He was a founding member of the Coalition of American's for Research Ethics, speaker, author, advisor and expert witness on life issues.
He was an intellectual man who always put his faith in God and role of family at the forefront. He balanced this with his quick wit and creative stories. Always with a twinkle in his eye, his family and friends will deeply miss his many jokes and shenanigans. Throughout his lifetime, many sought out his wise counsel.
To this impressive list of accomplishments, it must be added that he was a lively accordion player – true to his Polish heritage. He never left home without a book in hand and his affinity for learning was almost matched by his love of a "good" beer. He enjoyed hosting dinner parties with his beautiful wife, fishing with his brother and friends, playing chess, coaching instructional league basketball, and playing squash. Dr. Miech also spent countless hours with his family enjoying the beauty of Vermont at Trapp Family Lodge. Board games, sleigh rides, lodge activities, and family dinners abounded as did his delight in watching his children and grandchildren sled, ski, ice skate, and swim.
Besides his devoted wife of 63 years, he is survived by his loving children, Susan C. Sweeney (Robert) of Seekonk, MA, Joseph R. Miech of South Kingstown, John R. Miech (Lori) of Warwick; Thomas J. Miech (Pam) of Coventry and Karen M. Stoneman (Chris) of Jericho, VT; twelve grandchildren and two great-granddaughters. He was the brother of the late Judge Robert J. Miech. He also leaves behind many loving nieces and nephews.
Relatives and friends are invited to attend a Concelebrated Mass of Christian Burial in St. Brendan Church, Turner Avenue, Riverside on Friday October 16, 2020 at 10am. Burial will follow at Gate of Heaven Cemetery.
Calling hours will be held in the W. RAYMOND WATSON FUNERAL HOME, 350 Willett Avenue, Riverside on Thursday, October 15, from 4 to 8pm. The guidelines set forth by the Rhode Island Department of Health will be observed. Face coverings are required and only fifteen people will be allowed in the building at a time. Flowers are respectfully omitted.
Contributions in memory of Dr. Miech can be made to either Opus Dei: Mathewson Foundation, 224 Bowen Street, Providence, RI 02906 or Spar Hawk Academy, 376 Orchard Street, Mills, MA 02054.