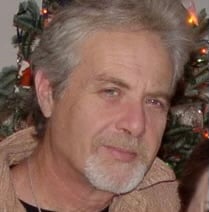 Date of Passing:
December 20, 2021
Pass, Richard D., 69, of Bullock Avenue, Barrington died peacefully on December 20, 2021 at Hope Hospice & Palliative Care, Providence, surrounded by his loving family. He was the former husband of Constance W. (Watkins) Pass of North Kingstown.
Born in Providence, a son of the late Nathan E. and Gertrude M. (Nystead) Pass, he lived in Barrington and East Providence for many years.
Mr. Pass was a practicing attorney in East Providence for over 20 years.
Richard graduated from East Providence High School Class of 1970, Brown University Class of 1974 where he was a member of the Brown Rugby Team and Villanova Law School Class of 1978.
Mr. Pass was a member of the Providence Institute. He practiced Shamanism for many years. He enjoyed gardening, golfing, music, and spending time in nature.
He is survived by a daughter, Rachel Pass Scagos and her husband Michael Scagos of Barrington; two grandchildren, Zoe and Ethan Scagos; a brother, Robert N. Pass of Paeonian Springs, VA; a sister, Linda J. Armstrong and her husband Thomas of Riverside; a niece, Hannah Butler and a nephew, David Armstrong. He was the brother of the late Sondra J. Eller.
A private family service will be held in the family residence. A Celebration of his life will be held in spring 2022.
In lieu of flowers, charitable contributions can be made to the Leukemia and Lymphoma Society in his name.