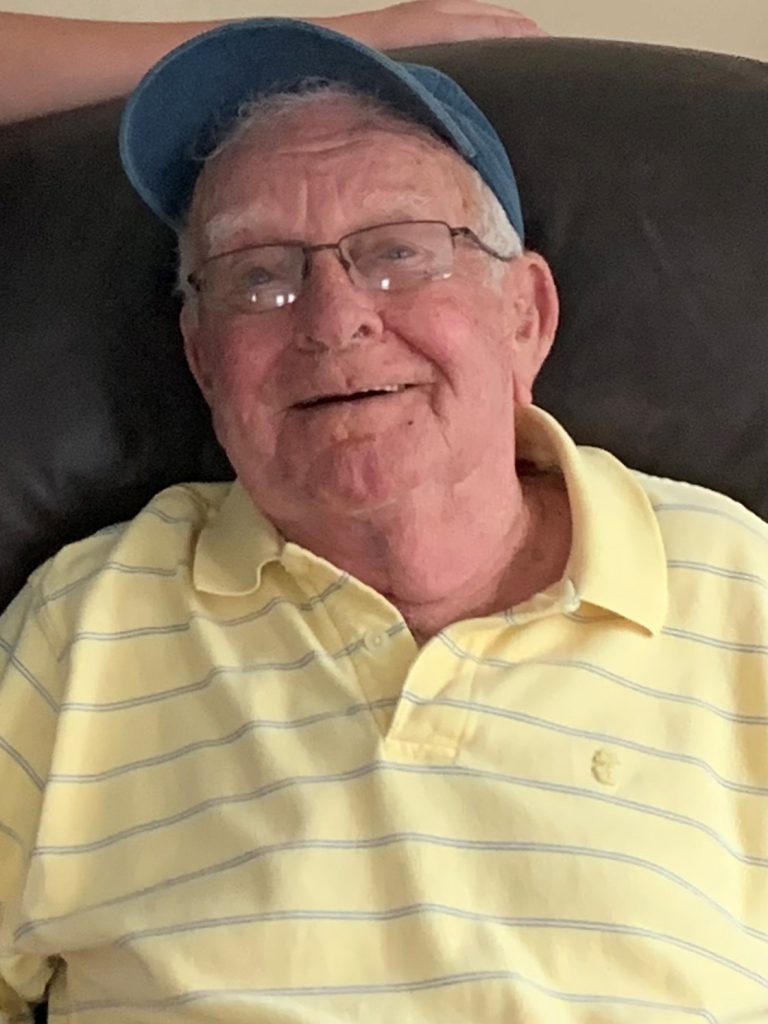 Date of Passing:
February 24, 2020
Johnson, Richard, 83, of Salisbury Road in Barrington died on February 24th peacefully after a long and courageous battle with COPD. Richard was the devoted husband of 52 years to the late Kathryn G. Johnson.
Raised on the Kickemuit River in Bristol, Richard was the son of the late Leonard and Helen Johnson. He lived in Barrington for 60 years.
In his youth Richard was a proud Boy Scout, traveling to jamborees all over the country expanding his horizons. He later served with honor in the Coast Guard aboard a cutter traveling as far away as Cuba in service to his country. After his Coast Guard duty, Richard lived in Boston for a time attending Bentley College before ultimately returning to Rhode Island to start a job at Industrial National Bank. While he did not pursue a career in banking, his job at Industrial National changed his life because it was there that he met his future wife, Kathy, who was the love of his life. Richard went on to a 40-year career in the graphic arts industry, eventually retiring as a general manager from Green Brothers, Inc., a packaging design company.
Richard was a proud son of Colt High School, Class of 1954 and, until illness struck, he never missed a 4th of July Parade in Bristol. He was a talented woodworker and had an unrivaled collection of tools for any job. He loved being on the water and some of his best adventures included crewing on Strider for races off the coast of Rhode Island and sailing the boat to Maine. He also spent many summer afternoons on his own boat with friends at Potter's Cove. He had the opportunity to travel to the Caribbean and Europe with his wife. One of his favorite trips was to Scandinavia to explore his Swedish roots. Later in life he took up golf and proudly became a committed "Woodchucker" at Middlebrook Country Club. He was a warm and generous soul making friends quite literally wherever he went charming people with his quick wit and knack for telling just the right story. "Mr. Johnson" was the unofficial "Mayor" of Salisbury Road welcoming new families to that very special street.
Richard is survived by his four loving children, Karen Johnson and her husband, Jim Broderick of Hingham, MA, Lisa Johnson Ogrinc and her husband, the late Harry Ogrinc of Medfield, MA, Siri Noering and her husband, Will Noering of Hingham, MA and Eric Johnson and his wife Karen Conklin Johnson of Denver, CO. He was a devoted Grampy to Meg, Peter and Chris Broderick, Betsy and Matthias Ogrinc, Ben, Charlie and Max Noering, and Cassie and Colin Johnson. He is also survived by his two sisters, Evelyn Carter and Eleanor Bennett. Richard will be sorely missed by the many family and friends who loved him.
His Funeral will be held on Monday March 2, 2020 from the W. RAYMOND WTASON FUNERAL HOME, 350 Willett Avenue, Riverside at 8:45 a.m. with a Mass of Christian Burial in St. Luke Church, Washington Road, Barrington at 10 a.m. Burial will follow in Forest Chapel Cemetery, Nayatt Road, Barrington.
Calling hours are Sunday 2-5 p.m. Flowers are respectfully omitted. Contributions in Richard's memory to Visiting Nurse Home & Hospice, 1184 East Main Road, Portsmouth, RI 02871 would be deeply appreciated.