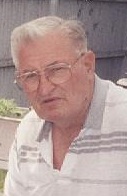 Date of Passing:
May 23, 2013
East Providence with a photo and a flagKoehler, Richard, L., 79, of Crescent Park Manor, Crescent View Avenue, Riverside, died peacefully on May 23, 2013.
Born in Providence, a son of the late Clifford L. and Dorothea M. (O'Brien) Koehler, he lived in Riverside for 55 years.
Mr. Koehler was a petroleum pipe fitter for 20 years. He was a United States Maine Corps Veteran serving during the Korean Conflict.
Richard was a member of the Narragansett Terrace Yacht Club. He loved being on the water where he enjoyed sailing.
He is survived by three sons; Richard L. Koehler of Clarkdale, AZ, David J. Koehler of Cranston and Mark E. Koehler of Barrington, a daughter; Cheryl A. Koehler of East Providence, a sister; Rita Tillinghast of FL, a brother; Paul Koehler of FL, nine grandchildren and twin great granddaughters.
His funeral and burial will be private.