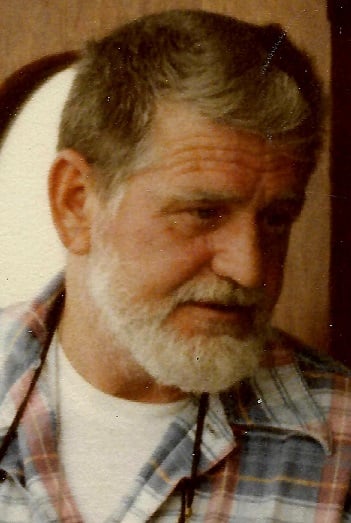 Date of Passing:
November 21, 2020
Robert Francis Donovan, USCG (ret), 88, died November 21, 2020 in Winter Springs, FL. He was the son of James M and Gladys M (Hermanson) Donovan. He was raised in East Providence, RI, graduated from East Providence High School in 1950 and joined the US Coast Guard.
A diesel engine mechanic, Bob served during the Korean War, and served two tours in Vietnam on 82 foot patrol boats on the Mekong Delta, fighting North Vietnamese boats that were supplying weapons and supplies to the Viet Cong. He participated in Operation Deep Freeze twice, traveling to Antarctica on the Ice Breaker East Wind. The first trip was a round-the-world cruise with stops in Panama, Pitcairn Island (of "Mutiny on the Bounty" fame), New Zealand, Australia, through the Indian Ocean to Ceylon, through the Suez Canal to Greece, Italy and Portugal and back to Boston. He also served on the USCGC EVERGREEN out of Boston, and during his tour the ship was involved in the rescue of Andrea Doria passengers after a collision off Nantucket. He also served on North Atlantic weather patrol on the USCGC Yakutat. He was fortunate to serve several tours close to home on Buoy Tenders and tugboats out of Bristol, Newport, and Block Island, and on the Brenton Reef Lightship.
After he retired from the Coast Guard with 25 years of service, Bob married Jean Marie McGuirk Hytinen in 1976, and worked as an engineer on the Block Island ferries for many years, sailing from Providence and Galilee.
Bob loved traveling and was widely famous for never driving faster than 35 miles an hour. He would ask Jean and his Mom if they wanted to go for a drive, and they knew they should pack a bag because they might be gone for a couple of days. They lived in a mobile home, and worked their way across the US, living for a couple of years at a time in Minnesota, Mobile, Alabama, Austin, Texas, and Apache Junction, Arizona. At each new home base, they would take many trips of a few days each until they had fully explored the surrounding area, then move on to the next location. Bob and Jean finally settled in Oviedo, Florida.
Bob is predeceased by his parents and his wife, as well as his sister Mary, and his brothers James and Dennis. He is survived by his brother George of East Providence, his step-children Carl, Robert, Michael, Marie, Ann and Peter Hytinen, several grandchildren, and a crowd of admiring nieces and nephews who used to ride (very slowly) in the back of his pickup truck.
Relatives and friends are invited to attend a Mass of Christian Burial on Saturday February 20, 2021 in Sacred Heart Church, 118 Taunton Avenue, East Providence at 10 a.m. Burial will follow in Mount St. Mary Cemetery, East Providence. Calling hours are respectfully omitted.