Robert M. "Bob" Stillings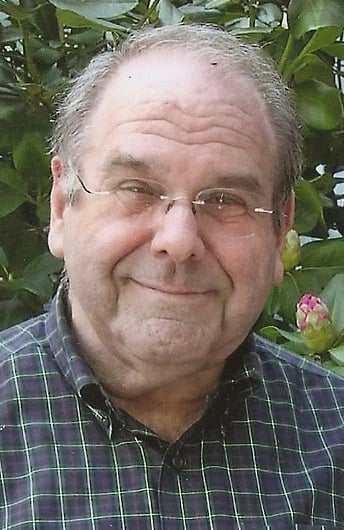 Date of Passing:
August 20, 2020
Stillings, Robert M. (Bob), 73 of Barrington died peacefully at home surrounded by his loving family on August 20, 2020. He was the beloved husband of Anne C. Stillings.
Born in Washington, D.C., the son of the late Robert F. and Josephine S. Stillings, he lived in Barrington for 64 years.
Bob was a graduate of Barrington High School Class of 1964 where he was a National Merit Scholar and member of the RI Honor Society. He enjoyed his time on the track team. He was a graduate of Syracuse University Class of 1970 earning a BA and BARCH with honors. While at Syracuse he was a member of the crew team his freshman year. He received his Master's in Architecture from the University of Washington in 1971.
Bob was an architect who started his career with Robinson Green Beretta (RGB) in 1971 where he worked his way up to Director of Design. He joined A.I. Designs, LTD. In 1987 where he was VP in charge of design. In 1990 he started his own company, Architectural Resources Incorporated, which he ran up until his passing. Over the years Bob designed many buildings throughout the state including the automotive building and main campus of NEIT, Garrahy Family Court, RDW, Brokers Services, the Newport, Warwick and Woonsocket Police stations, the buildings at Scarborough State Beach and the chapel at the RI Veterans Cemetery to name just a few. Bob also designed homes and buildings for many non-profit organizations throughout the state.
Bob was a teaching assistant for the School of Architecture at the University of Washington while he was getting his masters. He was an instructor for evening classes at RISD in the mid 70's. He was an Adjunct Instructor in Design/visiting critic for the School of Architecture at Roger Williams University from 1987 up until his illness.
Bob was on many boards and commissions. He was a member and chair of the Barrington Technical Review Committee for 25+ years. He was a commissioner on the R.I. State Building Commission for 9 years. He was a member on the Architectural Review Board for the Providence Preservation Society.
Over the years Bob received many awards for his designs including the American Wood Council/AIA First Honor Award for the R.I. Veterans Cemetery Chapel, two Providence Preservation Society Awards for 17 Gordon Avenue and The Gemini Hotel, the R.I. Chapter AIA Design Honor Award for the Warwick Police Station.
Bob grew up with a love for the outdoors. As a boy he became an Eagle Scout with Troop 2 in Barrington. His strong family history from the Mt. Washington area of N.H. led him to spend many summers during college working in the AMC hut system throughout the Presidential Range and on Mt. Cardigan. He was an AMC member and an OHA (Old Hutcroo Association). He enjoyed taking his daughter on many hikes throughout N.H. He enjoyed spending time with his grandsons, taking them on day trips, vacationing on Cape Cod with them and attending many soccer games. He also enjoyed golfing with his friends John R. and George, reading, listening to music, times with his friend John S., watching Jeopardy and making his famous chocolate chip cookies.
Besides his wife of 50 years, he is survived by a daughter, Sara B. DeBoth and her partner Brooks Cheever of Barrington and Middletown; two grandchildren, Iain M. DeBoth and Everett C. DeBoth of Barrington; a brother and sister-in-law, Thomas J. Stillings and his wife Irene of San Diego, CA; a sister, Jayne Stillings of Encinitas, CA; two nieces, Elizabeth Cameron of Carlisle, MA and Heather Cameron of Bethesda, MD and a former son-in-law, Steven DeBoth of Barrington as well as many cousins.
In lieu of flowers donations can be made to the AMC N.H. Chapter in memory of Robert Stillings. Donations will be used to build the new handicapped accessible trail for Mt. Cardigan. Please send donations to Rick Silverberg, 29 Albin Rd, Bow, NH 03304. The family is grateful for any donations, Mt. Cardigan was special to all of us.
A celebration of life will be held sometime in the future.