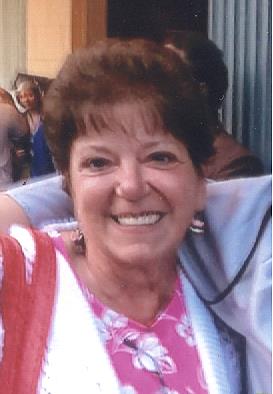 Date of Passing:
January 1, 2019
Tirrell, Rosemary A., (Borges), 69, of West Street, died peacefully on January 1, 2019 at home surrounded by her loving family. She was the wife of the late Douglas L. Tirrell Sr.
A lifelong resident of Barrington, she was the daughter of the late Antherio and Rose (Bennedetti) Borges.
Mrs. Tirrell was the Director of Billing for the East Bay Community Action Program for the past 18 years.
Rosemary enjoyed cooking, shopping and spending time with her loving family.
She is survived by a daughter, Jennifer L. Normandin and her partner Shannon E. Myers of Providence; step-children, Donna L. Tirrell of Pascoag, Douglas L. Tirrell Jr. of Cranston, Lynn E. Moran of North Scituate, Stephen L. Tirrell of Harrisville and Paul A. Tirrell of Lincoln; two grandchildren, Kasandra R. Pimentel and Kaylee L. Pimentel and eight step-grandchildren. She was the sister of the late Teddy Borges.
Calling hours will be held on Saturday January 5, 2019 in the W. RAYMOND WATSON FUNERAL HOME, 350 Willett Avenue, Riverside from 2-4 p.m.