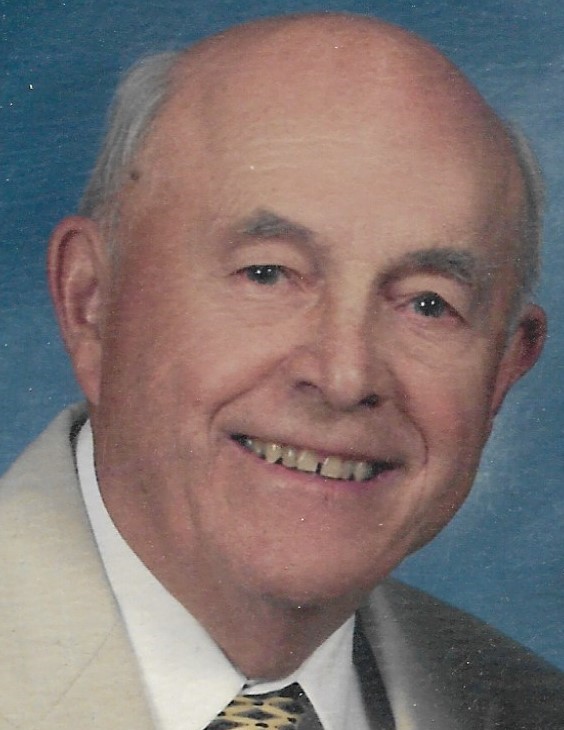 Date of Passing:
November 13, 2019
Surrounded by his loving family, Ross Brayton Phelps, Jr., 98, passed away on Nov. 13, 2019 at Shrewsbury Nursing Home and Rehabilitation Center in Shrewsbury, Mass. Born on April 10, 1921, he was one of six children of Ross B. Phelps, Sr. and Gertrude Johnson Phelps. He is a native of Henderson, N.Y.
Ross is survived by his wife of 72 years, Catherine E. Burkart Phelps, of Southgate at Shrewsbury, Mass., and their five children: Thomas B. Phelps (and wife Laura Williams Phelps) of Medfield, Mass.; Suzanne E. Phelps Smith (and husband Graheme Williams) of Bellport, N.Y.; Mary C. Phelps (and partner Randall Taussig) of Reston, Va.; Paul A. Phelps (and wife Lyla Sanchez Phelps) of Palo Alto, Ca.; and Richard J. Phelps (and wife Sally Philipps Phelps) of West Boylston, Mass. Ross is also survived by eight grandchildren and four great-grandchildren.
Ross is further survived by his sister, Natalie Phelps Tennant of Chapel Hill, N.C., and Gerald "Pete" Phelps (and his wife Marie Foster Phelps) of Loudon, Tenn. He is predeceased by his sister Kathryn "Kay" Phelps Reddick (and her husband David Reddick), and his brothers George Edward Phelps, and Reginald Phelps (and his wife Margaret Whittemore).
Ross was attending Cortland State Teachers' College in N.Y., when he was called into military service in 1943 during World War II. He served in the U.S. Army Air Corps as a staff sergeant and top turret gunner on a B-29 Bomber in the South Pacific. Notably, his younger brother, George Edward, was killed in the Pearl Harbor attack while serving aboard the U.S.S. Arizona and was posthumously awarded a Purple Heart. A Silver Wings medal recipient, Ross returned to Cortland State and completed his B.S. in 1946. He then earned a master's degree at St. Lawrence University in 1948.
From 1946-52, he was a physical education teacher and coached baseball, basketball, soccer, tennis and football high school teams in Romulus and Sag Harbor, N.Y. From 1952-1963, he was director of guidance for Montgomery County Board of Cooperative Educational Services (BOCES) in N.Y. Beginning in 1968, Ross was counselor and guidance director of Rensselaer, Columbia, and Green Counties BOCES, and finally the organization's occupational center director until he retired in 1981. He received the BOCES Superintendent and Board Recognition Award for his many years of service to the organization.
Over the course of their lives, Ross and Catherine lived in Lowville, Sag Harbor, St. Johnsville, Clifton Park and Valatie, N.Y. They had a long-time summer cottage at Caroga Lake, N.Y. In their retirement years, they resided in Barrington, R.I. with seasonal homes in Marco Island and Naples, Fla. They were members of St. Luke's Catholic Parish in Barrington, where Ross sang in the choir. Most recently, they resided at Southgate at Shrewsbury, Mass.
Ross was an avid, life-long tennis player and was inducted into the Cortland State University C-Club Hall of Fame (soccer and tennis). He also enjoyed swimming, boating, golf and woodworking. He provided community service as a member of Kiwanis and through the Habitat for Humanity housing program.
His funeral service will be held on Friday November 22, 2019 in the W. RAYMOND WATSON FUNERAL HOME, 350 Willett Avenue, Riverside at 10 a.m. Ross will be laid to rest in Gate of Heaven Cemetery, East Providence with Military Honors. The family wishes to thank the staffs of Atria Bay Spring Village, Barrington, R.I., and Southgate at Shrewsbury, Mass., for their compassion and care. In lieu of flowers, the Phelps family appreciatively requests that memorial donations be made to the "Our Danny Cancer Fund" of the UMass Memorial Cancer Center of Excellence: https://www.umassmed.edu/advancement/giving/annual-giving/our-danny-cancer-fund/