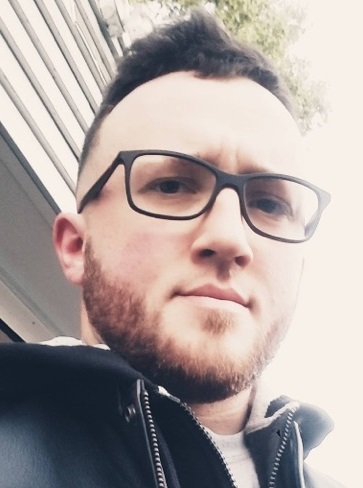 Date of Passing:
June 22, 2018
Cain, Ross D., 26, of Cove Street, passed away unexpectedly on Friday, June 22, 2018.
Born in Providence, he was the son of Joseph M. and Elaine E. (Eldert) Cain.
A lifelong resident of Riverside, Ross surrounded himself with family, friends and many hobbies. He enjoyed watching wrestling, horror movies, playing video games, listening to music and riding his motorcycle.
Besides his parents, he is survived by a sister, Chelsea L. Cain and her fiancé Robert Kennedy of Riverside; his father's fiancé, Tina Russo of Riverside; two uncles, Jack E. Cain of Riverside and Jeffrey M. Cain of Portsmouth; an aunt, Deborah D. Barton and her husband Ned of Barrington; his girlfriend, Tara Repoza of East Providence and many cousins and dear friends. He was the grandson of the late Jack E. and Joan B. (McSheehy) Cain and John D. and Evelyn M. (Merritt) Eldert.
Visitation will be held on Thursday June 28, 2018 from 4-7 p.m. in the W. RAYMOND WATSON FUNERAL HOME, 350 Willett Avenue, Riverside, followed by a Service at 7:00 p.m. Interment will be private. In lieu of flowers, memorials may be made to the American Foundation for Suicide Prevention, P.O. Box 25536, Winston-Salem, NC, 27114 would be appreciated.