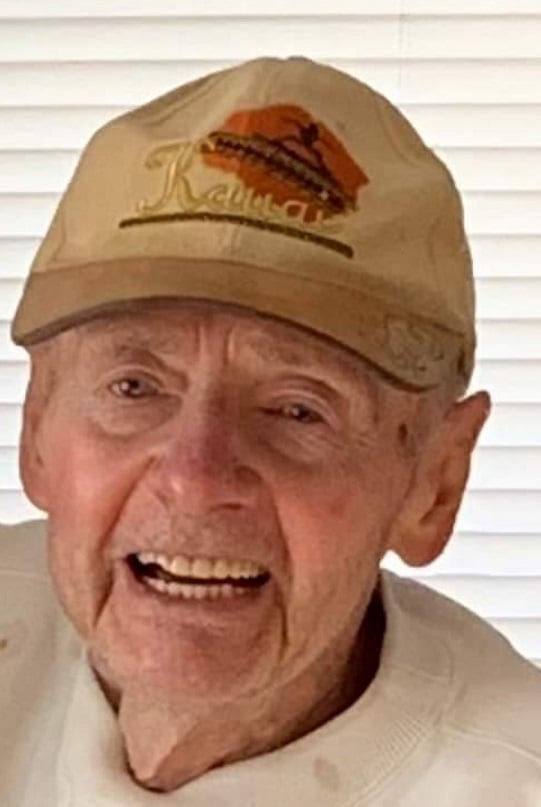 Date of Passing:
December 20, 2021
Babbitt, Roy E., 91, of Forbes Street, Riverside, died unexpectedly on December 20, 2021 at Rhode Island Hospital. He was the beloved husband of the late Margaret M. (McAleer) Babbitt.
Born in Pawtucket, a son of the late Roy E. and Veronica J. (Marcoux) Babbitt, he lived in Riverside for 86 years.
Mr. Babbitt was a student bus driver for the East Providence School Department for many years. He previously was a warehouse worker for the former A&P Warehouse for many years.
Mr. Babbitt was a member of the teamsters. A sports enthusiast, he was a devoted East Providence Townie, Boston Red Sox and New England Patriots fan. He enjoyed skiing in New Hampshire, camping, traveling and spending time with his loving family.
He is survived by two sons, Edward Babbitt and his wife Sue of Orwell, VT and Michael Babbitt of East Amherst, NY; two grandchildren, Heather and Robyn Babbitt of East Amherst, NY and a sister, Norma Kraft of Las Vegas, Nevada. He was the brother of the late Donald B. Babbitt.
Relatives and Friends are invited to attend a Celebration of his Life with Calling Hours on Saturday April 2, 2022 from 2-4 p.m. A Private Burial was held in Orwell, VT.