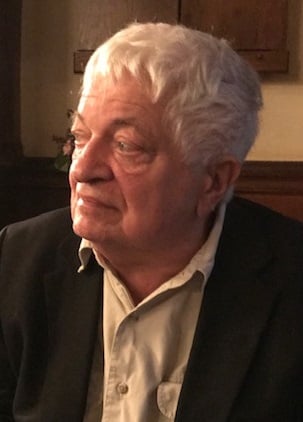 Date of Passing:
November 23, 2021
Ryan, Russell R., 88, of First Street, Brooklyn, NY, died peacefully on November 23, 2021 at Rhode Island Hospital, Providence. He was the beloved husband of Katherine M. Hall.
Born in New York City, NY, a son of the late Russell and Dorothy (Souffrant) Ryan, he lived in Brooklyn, NY since 1977.
Mr. Ryan was a stockbroker for the former Hass Investment Co., New York City, NY. He also was an art dealer for the Max Davidson Art Gallery, New York City, NY.
Russell was a member of the Montauk Club, Park Slope, Brooklyn, NY. He enjoyed drawing, painting, art, reading, traveling, cooking and studying history.
Besides his wife of 35 years, he is survived by a step-son, Zachary Bohart M.D. of Barrington and three step-grandchildren.
A Memorial Service will be held in January 2022 at the Montauk Club, Brooklyn, NY. Flowers are respectfully omitted. Contributions in Russell's memory to the Defenders of Wildlife, 1130 17TH Street NW, Washington, D.C. would be deeply appreciated.