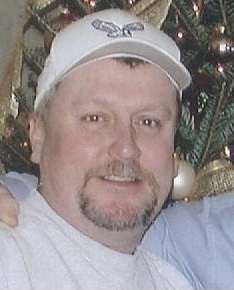 Date of Passing:
August 5, 2012
McShane, Shaun, F., 48, of Riverside, died peacefully on August 5, 2012. Born in Providence, he was the son of the late Charles and Nancy (Goodby) McShane.
Mr. McShane was a carpenter for the Custom Dry Wall Co. He was a member of Local 94 Carpenters Union.
A sports enthusiast, Shaun was a devoted Dallas Cowboys, New York Yankees and Boston Celtics fan.
He is survived by a son; Joshua C. McShane of Barrington, seven brothers; Patrick, Joseph, Martin, Michael and Edward 'Ted' McShane, all of Riverside, Anthony McShane of Bristol and Paul McShane of Barrington, two sisters; Mary Madden and Lori Prew, both of Riverside, 21 nieces and nephews and 22 great nieces and nephews. He was the brother of the late Kevin B. McShane.
His funeral service will be private. Burial will be held in Gate of Heaven Cemetery. Arrangements are under the direction of the W. RAYMOND WATSON FUNERAL HOME, Riverside.