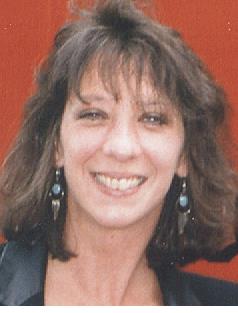 Date of Passing:
March 8, 2019
Sherrie Marie Manni (Lavertue), 58, passed away peacefully on March 8th, 2019, surrounded by the love of family and friends at Philip Hulitar Hospice Center in Providence, RI. She was preceded in death by her father, Raymond J. Lavertue, Sr. Sherrie was born in Providence and grew up in Riverside, RI. She was married to Steven Manni for 36 years and resided in Norton, MA for 21 years before moving back to her hometown of Riverside in 2018.
A devoted mother to her son, Zachary, Sherrie was also a loving aunt to Jeremy, Krysta, Vanessa, Stephanie, Jennifer, Nathan, Jessica, David, Matthew and John, along with several great-nieces and great-nephews. She is also survived by her mother, Valda Lavertue (Hilton), her sister, Rene Brayer (Lavertue), of Riverside, and her husband Steve, and her brother, Raymond Lavertue, of Oxford, England.
She attended St. Brendan School in Riverside and was a 1978 graduate of East Providence High School. She graduated from the University of Rhode Island Kingston in 1983 with a degree in Social Work and a minor in Dance Therapy and was a member of Sigma Delta Tau (SDT) sorority. Her integrity, compassion and selflessness served her well throughout her career as a Case Work Supervisor at Rhode Island Department of Children, Youth and Families. She retired from her position in 1997 to raise her son and to focus on her family. Above all else, she loved being a mother.
Sherrie's interests included travel, entertaining family and friends at home, and volunteer work with local horse stables in Norton. She was also a certified PADI Scuba Diver, and enjoyed diving in waters around the world including Hawaii and Bonaire. She loved animals and raised three beloved dogs, Taj-Marie, Cheetah and Jet. She cherished the opportunity to shine for the people she cared about, and to make a difference in all of the lives she touched.
Sherrie's Memorial Service will be held on Saturday March 16, 2019 in the W. RAYMOND WATSON FUNERAL HOME, 350 Willett Avenue, Riverside with a prayer service at 2 p.m. Calling hours are from 12 noon to 2 p.m. In lieu of flowers, memorials may be made to the American Cancer Society.