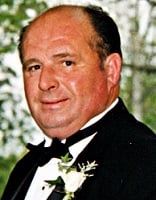 Date of Passing:
July 5, 2015
BUTTERWORTH, STANLEY C. ('POPPIE'), 70, of Fountain Avenue, Barrington, passed away peacefully on July 5, 2015, surrounded by his loving family. He was the husband of Marie (Iacovelli) Butterworth. They would have celebrated their 47th wedding anniversary in August.
Born in Providence and raised in Warwick, Stan was the son of the late Clement and Helen (Bartlett) Butterworth. He was a graduate of Warwick Veterans Memorial High School. He received an Associate's Degree in Law Enforcement from Salve Regina.
Mr. Butterworth was a Marine Corp. Vietnam veteran receiving numerous citations and medals including the Purple Heart and the Bronze Star with 'V' for Valor. He was interviewed and quoted by author Edward F. Murphy in his book entitled, The Hill Fights- The First Battle of Khe Sanh. He was a 20-year veteran of the Warwick Police Department. He served as the President of the Warwick FOP from 1974 to 1976. After retiring from the Police Department, he was employed as a Chief Field Investigator for the Consumer Fraud Unit of the RI Attorney General's Office. Stan also worked as a security officer at CCRI. He was a member of the VFW, American Legion, DAV and Warwick Fraternal Order of Police.
Stan enjoyed many family activities including watching his daughter Heidi and granddaughters play softball, his grandsons fencing competitions, hockey games, early morning rides to the beach after buying the paper and lottery tickets and sipping his Dunkin Donuts black coffee.
Besides his wife, he leaves his daughters Amy Curti, Heidi Fanion and her husband Jason, grandchildren Alexander Curti, Victoria Curti, Soraya Fanion and Blaise Fanion all of Barrington, a sister, Lois A. Cerrito of Warwick and sister Kathleen Stoeckel of Fort Myers Beach, Florida. He was the brother of the late Joanne Carmichael. He leaves his aunt and uncle, cousins, nieces and nephews.
His funeral will be held on Thursday July 9, 2015 from the W. RAYMOND WATSON FUNERAL HOME, 350 Willett Avenue, Riverside at 8:45 a.m. with a Mass of Christian Burial in St. Luke Church, Washington Road, Barrington at 10 a.m. Burial with Military Honors will follow in Gate of Heaven Cemetery.
Calling hours are Wednesday 4-8 p.m. Flowers are respectfully omitted. Contributions in Stanley's memory to the Wounded Warriors Project, P.O. Box 758517, Topeka, Kansas, 66675 would be greatly appreciated.