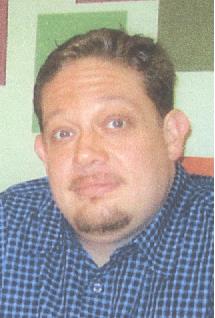 Date of Passing:
August 24, 2019
DiMaria, Stephen J., formerly of Warren, died unexpectedly on August 24, 2019 from complications of vascular disease.
Born on April 28, 1978, he graduated from Barrington High School in 1996. He attended the Georgia Institute of Technology, The University of Rhode Island and graduated with high academic honors from the Community College of Rhode Island and Rhode Island College.
Stephen enjoyed gardening, fishing, cooking and especially in engaging in esoteric arguments. His intellectual capability allowed him the capacity to examine issues from many vantage points. He took the delight in learning new things.
He is survived by and was most proud of his sons, Shane and Seth DiMaria of Riverside, his greatest joy was spending time with them. He is also survived by his parents Joseph and Phyllis DiMaria of Warren and his former wife, Erin Leigh DiMaria of Riverside.
His funeral service will be held on Saturday August 31, 2019 in the W. RAYMOND WATSON FUNERAL HOME,350 Willett Avenue, Riverside at 1:30 p.m. Calling hours are Saturday 11:30 a.m. – 1:30 p.m. Burial will be private. In lieu of flowers, donations may be made in Stephen's name to the CCRI Foundation, 400 East Avenue, Warwick, RI 02886 would be deeply appreciated.