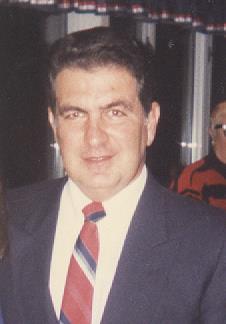 Date of Passing:
January 13, 2021
Brun, Stephen P., 73, of East Providence, passed away peacefully at Hope Hospice & Palliative Care, Providence, on January 13, 2021, succumbing to complications from Covid-19 after a 25-year battle with Parkinson's Disease.
Steve was born in Providence, Rhode Island and was the son of the late Manuel and Anastasia (Trambukis) Brun.
He was a 1965 graduate of East Providence Senior High School and graduated from Roger Williams College with a Bachelor's Degree in psychology.
Steve served his country honorably in the United States Air Force serving in the Strategic Air Command as a navigator on the KC-135 of which he was extremely proud. Steve reached the rank of Major in the Unites States Air Force Reserve. He continued to serve his country as the United States Air Force liaison to the Rhode Island Civil Air Patrol.
Steve enjoyed baseball, bowling, chess, golf, sailing, tennis and music. He was a baseball coach for the East Providence Central Little League and a tennis coach for Our Lady of Providence. He was a tennis instructor for the City of East Providence and a former co-owner of The Indoor Tennis Court. He was an avid fan of the NY Giants and enjoyed watching the Boston Celtics with his late Mom.
He is survived by a brother Thomas E. Brun and his wife Deborah of Rumford, a sister Johanna Quattrucci of Rumford and her daughter Melissa C. Quattrucci of Sommerville, MA.
In lieu of flowers contributions may be made in his name to a charity of your choice.
Calling hours for Steve Brun will be held on Tuesday January 19, 2021 from 10 a.m. to 10:30 a.m. at the Demetrakas Hall in the Rev Peter Mihailides Center, 175 Oaklawn Ave, Cranston (adjacent to the Annunciation Church) and is open to those desiring to attend with sitting restriction capacity limit, social distancing and mask wearing. The funeral will be held at 10:30 a.m. The funeral will be live streamed at https://youtu.be/sKHYqJ3Awvs.
A Private Burial will follow in North Burial Ground Cemetery, Providence.