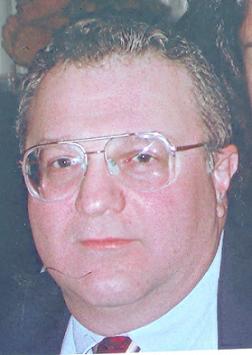 Date of Passing:
March 15, 2011
DeAngelis, Stephen, P., 53, of Barrington, passed away unexpectedly on March 15, 2011. A loving and devoted father to his three sons; Erik Joseph, Kyle Michael and Thomas Jack, he lived a life of honor, faith and commitment to his entire extended family.
He is survived by his wife; Suzanne, his children, his mother; AnnaLea Silverman DeAngelis, his sister and brother-in-law; Valerie and William Bailey and several aunts, uncles and cousins. He was the son of the late Victor H. DeAngelis.
He graduated from Barrington High School Class of 1975 where he played goalie on the hockey team. After graduation he received his B.S. in Management from Bryant University in 1979 and worked in Woburn, Massachusetts before returning to RI where he worked for Ferguson Perforating & Wire Company for the last 23 years of his life.
Calling hours will be held on Thursday March 24th from 4-8 pm in the W. RAYMOND WATSON FUNERAL HOME, 350 Willett Avenue, East Providence. A Memorial Mass will be celebrated on Friday March 25th at 10 am in St. Luke's Church, 108 Washington Road, Barrington.
In lieu of flowers, donations to the American Heart Association, 222 Richmond Street, Providence, RI, 02903 in Stephen's name would be greatly appreciated.