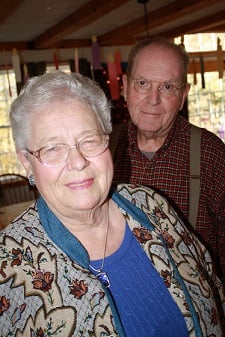 Date of Passing:
April 6, 2014
Christie, Suzanne G., of Star Avenue, Riverside, died unexpectedly on April 6, 2014. She was the beloved wife of George Christie.
Born in Providence, a daughter of the late Leonard and Phyllis (Bray) Gaucher, she was a lifelong resident of Riverside.
Suzanne was an enthusiastic collector and dealer of antiques as proprietor of Christie and Hadley Antiques in Warren, RI, as a dealer at Grist Mill Antiques, The Newport Armory Arts and Antiques Center and most recently as a collaborative member at Village Faire of Wickford. Suzanne and her husband George spent countless hours together hunting up special treasures throughout New England.
In addition to her love for antiquing, Sue enjoyed reading and knitting in a cozy chair in her living room overlooking the lovely waters of Bullocks Cove. She enjoyed cooking and preparing favorite dishes for family gatherings, holiday celebrations or when someone just happened to stop by. Some of the fondest memories we have of Grandma Sue are baking and decorating Christmas cookies with her every year around the holidays. By far, Suzanne's greatest joy came from spending time with her loving family. She would never let a child's or grandchild's birthday go by without baking them a special cake.
Suzanne was amazingly gifted in many other creative pursuits. Her 'hand painted' Christmas cookies and birthday cakes made celebration tradition memories. Her skills as a seamstress were exceptional; designing and creating beautiful clothing for herself and her family that many admired! She tried her gifted hand at painting with great success as well.
By far her place as the center of her beautiful family was the joy of her existence. Her four children and six grandchildren were her pride and delight. Suzanne was the perfect mother, wife and grandmother, serving as a role model of kindness, compassion, love and wisdom to all whose lives she touched.
Besides her husband of 58 years she is survived by her children; Cynthia Muhlbach of Hope Valley, Stephen Christie of Burrillville, George Christie of Pawtucket and Diana Christie-Robitaille of North Kingstown, a sister; Debra Gaucher of Wakefield, a brother; Leonard Gaucher of Rehoboth, MA, and six grandchildren; Eric and Alex Muhlbach, Chloe and Tess Robitaille and Owen and Andrew Christie. She was the sister of the late Peter Gaucher.
A Celebration of Her Life will be held on Friday April 11, 2014 in the W. RAYMOND WATSON FUNERAL HOME, 350 Willett Avenue, Riverside at 11 am. Burial will follow in Seekonk Cemetery. Calling hours are Thursday 4-8 pm. Flowers are respectfully omitted. Contributions in Suzanne's memory to the Little Sisters of the Poor, Jeanne Jugan Residence, 964 Main Street, Pawtucket, RI 02860 would be deeply appreciated.