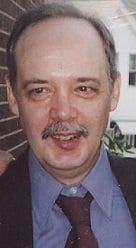 Date of Passing:
May 16, 2017
Brightman, Thomas A., 62, of Sunset Ave, Riverside, died peacefully on May 16, 2017 surrounded by his loving family.
Born in Providence, a son of the late Edwin P. and Irene E. (Delle Femine) Brightman, he was a lifelong resident of Riverside.
Mr. Brightman was a machinist for the Ferguson Perforating & Wire Company for the past 29 years.
Thomas was a graduate of East Providence High School. He was a member of the Riverside Congregational Church and the National Rifle Association.
A sports enthusiast, he was a devoted Pawtucket Red Sox fan. He was a former member of the Riverside Little League and Boy Scouts. He enjoyed fishing, golfing and was a Civil War historian.
Thomas was a gifted keyboard player musician and an artist.
He is survived by a son, Ken A. Brightman of East Providence; a sister Pamela A. Brightman of Riverside; a brother, Bruce E. Brightman of Cranston; a nephew, Derek Brightman and a niece Cherie Brightman.
A Celebration of his Life will be held on Saturday June 3, 2017 in the W.RAYMOND WATSON FUNERAL HOME, 350 Willett Avenue, Riverside at 3 p.m. Calling hours are Saturday afternoon from 1-3 p.m.