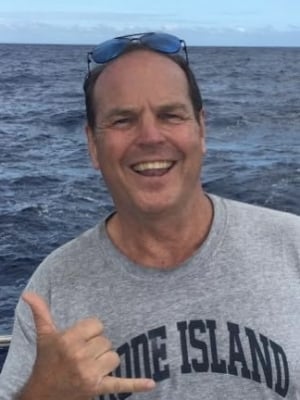 Date of Passing:
April 30, 2023
Thomas Peck, 66, of Hillsborough, New Jersey, passed away on April 30, 2023 at home.
Thomas was born in Fort Worth, Texas, and raised in Barrington, Rhode Island. He served in the United States Army Corps of Engineers from 1979-1999. He attained the rank of Lieutenant Colonel.
Predeceased by his parents Edward Alexander and Theresa Claire (Diffley) Peck; Thomas is survived by his wife Chona G. Peck, two sons and two daughters-in-law Ryan and Mackenzie Peck, Connor and Emily Peck, two brothers and two sisters-in-law Donald and Laurie Peck, Bill and Carol Peck, two sisters and two brothers-in-law Nancy and Paul Gladney, Barbara and Marty Pereira, and two granddaughters Aylah Peck and Rianne Peck.
His Funeral will be held on Wednesday May 10, 2023 from the W. RAYMOND WATSON FUNERAL HOME, 350 Willett Avenue, Riverside at 8:45 a.m. with a Mass of Christian Burial in St. Luke Church, Washington Road, Barrington at 10 a.m. Burial with Military Honors will follow in the Rhode Island Veterans Memorial Cemetery, 301 S. County Trail, Exeter.
Calling Hours are Tuesday from 6-9 p.m.