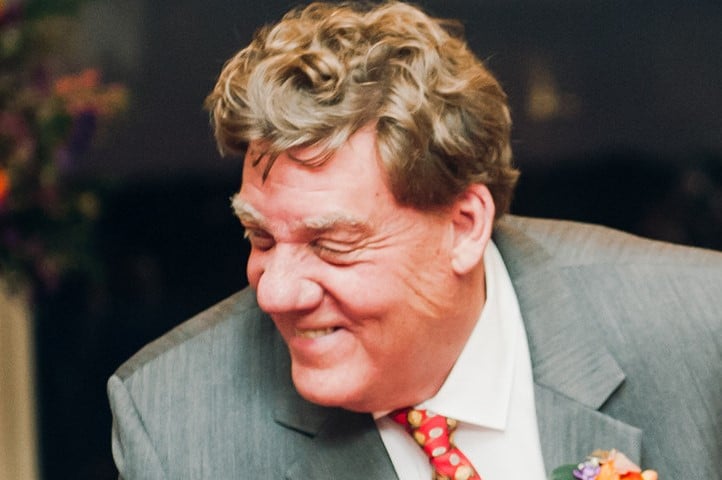 Date of Passing:
June 17, 2018
Timothy Keenan Dawes, 69, of Lake Avenue, Barrington died unexpectedly from an epileptic episode on Father's Day, Sunday June 17, 2018.
Born in Springfield MA, a son of Thomas Robson Dawes (Lorraine Dawes) of Pultneyville, NY and the late Ann (Washburn) Dawes, he lived in Barrington for 41 years. He spent his childhood on Air Force bases in Kansas, Colorado and Ohio where he accumulated many positive memories.
Mr. Dawes was a clinical Social Worker for the past 41 years. He worked at Bradley Hospital, STARR Program of Fall River, MA and most recently at Anchor Counseling Center. He was passionate about his work and cared deeply about the children and families he worked with.
Tim was a graduate of St. John Fisher College, Class of 1971. He then studied Theology at St. Bernard's School of Theology from 1971-1973. He left the seminary and moved to Cape Cod to pursue other interests. A true humanitarian, he soon found himself enrolled in the School of Social Work at Boston University where he received his MSW/LCSW in 1977.
Tim enjoyed woodworking, music, hiking, sailing, nature, animals and most importantly his family. He was active in several community groups including the Men's Group at the First Unitarian Church of Providence, the Blackstone Valley Music School, and the Rhode Island Men's Gathering.
He is survived by two adoring daughters, Robin Dawes Csanadi and her husband Christopher of Bristol and Abigail Washburn Dawes and her husband Jonathan Colombo of Barrington; a brother, Thomas R. Dawes Jr. (Sister in Law Andy) of Bemus Point, NY; a sister, Elizabeth Minier (Brother in Law Ben) of Williamson, NY, three grandchildren Morgan and Bryn Csanadi and William DiSalvo, 5 nieces and nephews and a large extended family. He is predeceased and being welcomed into the afterlife by his baby sister Patricia Ellen, grand baby Jack Washburn DiSalvo and many loving extended family members.
Please join us in celebrating his life on Saturday July 7, 2018 at the First Unitarian Church of Providence at 10 am.
Donations may be directed to Friends of Dog Mountain, P.O. Box 4575, 143 Parks Road, Saint Johnsbury, VT 05819 and to Rhode Island Parrot Rescue, 2141 W Shore Road, Warwick, RI 02889.