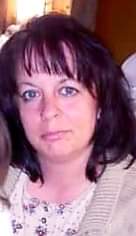 Date of Passing:
January 19, 2020
Vaccaro, Valerie A., 57, of Circuit Drive, Riverside died peacefully on January 19, 2020 surrounded by her loving family. She was the beloved wife of Michael A. Vaccaro.
Born in Providence, a daughter of the late William and Virginia (Fratus) Sanford, she was a life-long resident of Riverside.
Mrs. Vaccaro was a Graphic and Interior Designer, specializing in ceramics for 16 years before retiring in 1994. She was a published and award winning artist.
Valerie was a graduate of Swain School of Design Class of 1985.
Valerie was a member of the Riverside Sisters Association, Bishop Hickey Knights of Columbus Columbiettes, Girl Scouts of America and was a Board Member for the Jules Hope Chest Board.
Besides her husband of twenty six years, she is survived by two sons, Michael A. Vaccaro Jr. of East Providence and Nicholas J. Vaccaro of Warren; a daughter, Dezerie M. Vaccaro of Woonsocket; a brother, Ted Sanford of Riverside and one grandson.
A Celebration of her Life will be held in the W. RAYMOND WATSON FUNERAL HOME, 350 Willett Avenue, Riverside on Saturday January 25, 2020 at 4:30 p.m.