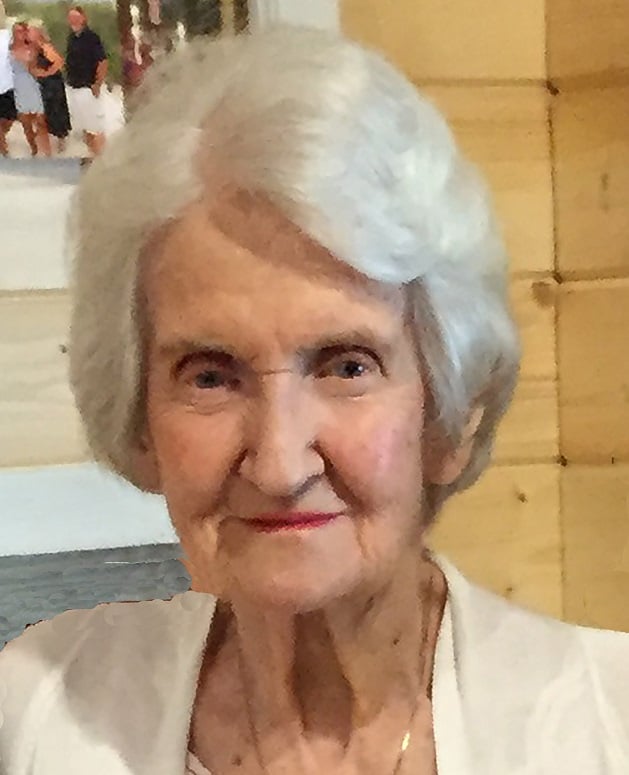 Date of Passing:
July 19, 2019
Alosi, Vera, 92, of Riverside, Rhode Island, passed away peacefully on Friday, July 19, 2019. Vera was born in Stretford, Manchester England to Nellie and Arthur Feather on May 30, 1927. At the age of 18 she fell in love with George, an army GI and were married in Warrington, England.
Vera came to America by ship by herself to be with him while pregnant with their first child Bob at age 19. Four years later she gave birth to a second son, Don. After settling in Riverside, they sponsored the rest of the Feather family from the UK to settle in Warren, Rhode Island. Vera always lived life to the fullest, sharing laughter and love with her family and many friends. She and
George loved to travel and spent countless hours with their American Legion family at Post #10, Riverside where George served as a commander and Vera was an active member of the women's auxiliary. She also enjoyed her time with the English girls club and her neighbors. For the past 4 years she made many new friends at Morning Pointe Assisted Living in Chattanooga, TN. She enjoyed being closer to family.
She was preceded in death by her husband of 63 years, George Alosi, parents, Nellie and Arthur,sister, Irene and brothers, Fred and Arthur. She is survived by her sons, Bob (Katy) Alosi The Villages, Florida , Don (Diane) Alosi, Chattanooga, TN , brother Geoff (Gail) Feather, Warren, Rhode Island, eight grandchildren, three great grandchildren two great great grandchildren, many nieces and nephews in America and the UK.
Her smile and zest for life will be missed by all who knew her.
Her funeral service will be held on Monday July 29, 2019 in the W. RAYMOND WATSON FUNERAL HOME, 350 Willett Avenue, Riverside at 10 a.m. Burial will follow in Gate of Heaven Cemetery. Calling hours are Sunday July 28, 2019 from 2-4 p.m.