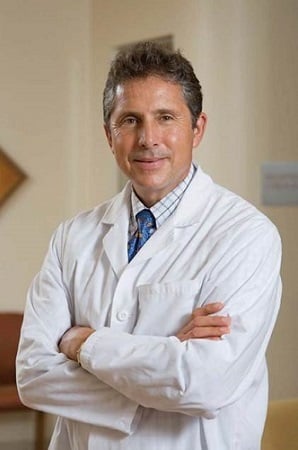 Date of Passing:
September 24, 2022
Armenio, Vincent A., MD, 61, of Francis Street, Rehoboth, MA, died peacefully on September 24, 2022, at home surrounded by his loving family.
He was the beloved husband of Dr. Jennifer Jeremiah Armenio.
Born in Westwood, NJ, a son of Angela (DeLisi) Armenio of NJ and the late Vincent Armenio.
Everyone who knew him felt his big heart and giving nature. Physician, philanthropist, entrepreneur, author, collector of Christmas nutcrackers and cuckoo clocks, and farmer, Dr. Armenio embraced all aspects of life. Whether spending time with family or friends or caring for the animals on his farm, his humanitarian spirit resounded in all his activities. His kindness and generosity reflected a deep spirituality which he demonstrated every day of his life. The times he spent with his wife and children at home and traveling created precious memories.
Dr. Armenio was board certified in Internal Medicine and Medical Oncology. He received his fellowship training in Hematology/Medical Oncology at Brown University School of Medicine. After receiving a B.A. from Lehigh University in three years, he graduated from Ross University School of Medicine, and then completed a residency in Internal Medicine created at Mount Sinai School of Medicine at Englewood Hospital in New Jersey. His research interests include medical oncology and clinical trials. He was a multiple Rhode Island Monthly Top Doc recipient.
A widely respected and recognized Hematologist/Oncologist he held numerous leadership roles at Roger Williams Medical Center, including Chairman of the Department of Medicine and Associate Director of the Cancer Center, where he provided oversight of clinical affairs, quality care, program development, and outreach to community physicians and other providers. He most loved serving as the Internal Medicine Residency Program Director giving him the opportunity to guide many future physicians. Dr. Armenio has served on numerous committees at Roger Williams related to cancer care and quality and served as a Chairman of the Quality Oncology Practice Initiative (QOPI) committee at the Cancer Center.
Besides his wife of 23 years, he is survived by a son, Vincent J. Armenio of Rehoboth, MA; a daughter, Penelope A. Armenio of Rehoboth, MA; a brother, Father Peter Armenio of Chicago, IL and two sisters, Roseann Kiley and her husband John of Bethel, CT and Marion Sciancalepore and her husband Joseph of West Milford, NJ along with many adored nieces, nephews, cousins, patients and friends who will all deeply miss his extraordinary kindness and generosity.
Relatives and friends are invited to attend Calling Hours in the W. RAYMOND WATSON FUNERAL HOME, 350 Willett Avenue, Riverside on Thursday September 29, 2022, from 4-8 p.m. A Private Funeral Mass will be held in Our Lady of Mt. Carmel Church, Taunton Avenue, Seekonk, MA followed by a private Christian Burial at Swan Point Cemetery, Providence.
In lieu of flowers, memorial donations may be made in Dr. Armenio's name to the Dana Farber Cancer Institute or CharterCARE Foundation to support cancer research and patient care.