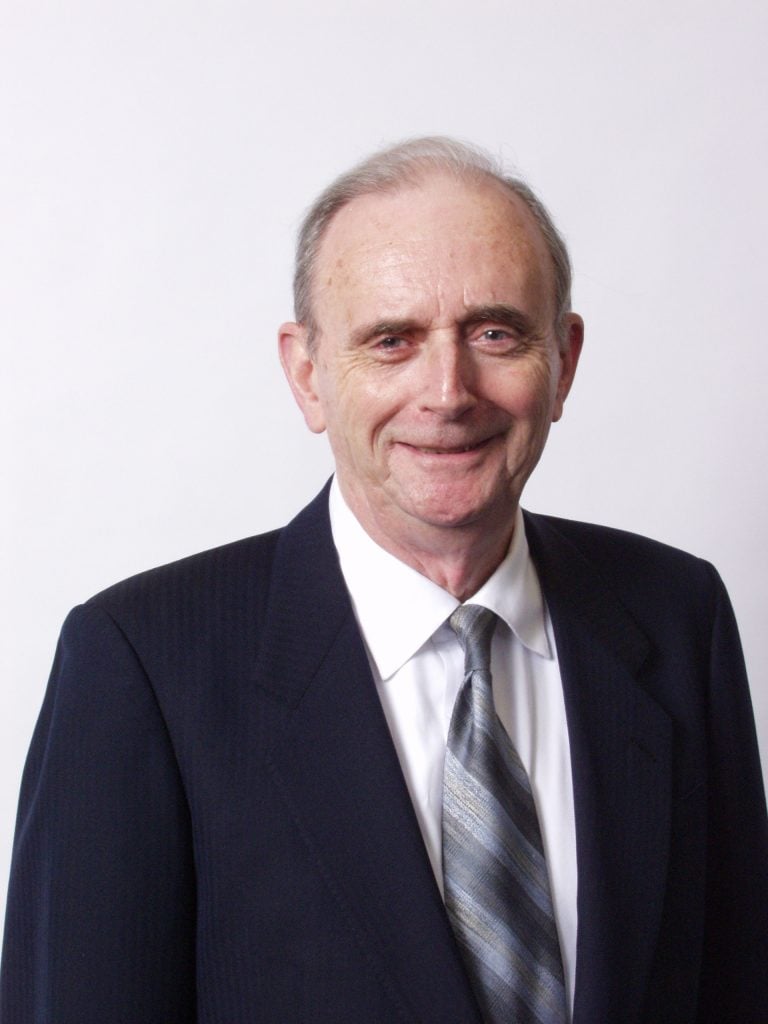 Date of Passing:
October 22, 2018
Chisholm, Vincent J., Esq., 89, passed away peacefully on October 22, 2018 surrounded by family. He was the beloved husband of the late Edith J. Chisholm. They were happily married for 60 years. Born in Providence, he was the son of the late Catherine McGarty Chisholm and William T. Chisholm. Vincent and Edith moved to Barrington together in 1960.
Mr. Chisholm was a graduate of the Blessed Sacrament grammar school and attended the University of Rhode Island for two years, with honors. He served in the United States Army from September of 1946 until July of 1949, during which time he was stationed in Alaska and the Aleutian Islands. He graduated from Boston University School of Law in 1954. Upon graduation, he began practicing law in Rhode Island.
Vincent had a distinguished legal career, dedicated to representing disabled and injured individuals. He was one of the last of a generation of career trial lawyers, known by all who practiced in the courts of this state. From 1973 to 1985, Vincent served as a Representative Member of the John Donley Rehabilitation Center, and he was awarded the Order of Commendation from the Rhode Island Supreme Court in 1980. In 2008, Vincent was awarded the Ralph P. Semonoff Award for Professionalism, the highest distinction bestowed on a member of the Rhode Island Bar. Vincent remained active as a mentor in the law firm of Chisholm Chisholm & Kilpatrick LTD.
Vincent was a member of the Rhode Island Bar (1954); U.S. District Court of Rhode Island (1956); U.S. Court of Appeals for the 1st Circuit (1957); and the U.S. Supreme Court (1976). He was a Superior Court Mediator; a member of the American Bar Association, the American Association for Justice, and the Rhode Island Association for Justice; a past-president of the Warren/Barrington Rotary Club; and a member of the Barrington School Building Committee and the Rhode Island Workers' Compensation Committee. Vincent had many hobbies including running, skiing, and traveling with his wife in Europe. He was an avid gardener and cook, and was a 30-year member of a local gourmet group.
He is survived by daughter Christine, son Daniel and his wife Lynne, son Robert and his wife Ellen Polansky, and son William and his husband Billy Powers. He is also survived by six wonderful grandchildren Audrey and Margot Chisholm; Amanda, Mike, and Mark Chisholm; and Katerina Sherrick. He was the brother of the late Veronica Platt, William M. Chisholm, and Donald Chisholm. He was the uncle of Kathleen Davis, of Florida, who lived with him for many years.
His funeral will be held on Saturday, October 27, 2018 in the W. RAYMOND WATSON FUNERAL HOME, 350 Willett Ave., Riverside at 8:30 a.m., with a Mass of Christian Burial at the Carmelite Monastery at 10am, 25 Watson Avenue, Barrington, RI 02806. Burial will follow in the Santa Maria Del Campo Cemetery, Upland Way, Barrington, RI.
Calling hours are Friday, October 26, 2018 from 5-8pm at the W. Raymond Watson Funeral Home. In lieu of flowers, contributions in Vincent's memory to the Carmelite Monastery, 25 Watson Avenue, Barrington, RI or Hope Hospice and Palliative Care, 1085 North Main Street, Providence, RI would be deeply appreciated.