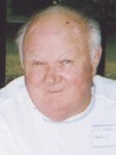 Date of Passing:
November 11, 2016
McDonnell, William B., 77, of Riverside House, Willett Avenue, Riverside, died peacefully on November 11, 2016 surrounded by his loving family. He was the beloved husband of Mary (Duden) McDonnell.
Born in Providence, a son of the late William J. and Edith E. (McLynch) McDonnell, he lived in Riverside for 45 years.
Mr. McDonnell was a fork lift operator at Hasbro Inc., Pawtucket for 18 years.
William was a member of the St. James Lutheran Church, Barrington. He was also a member of the Muzzleloaders Association of Rehoboth, the Swansea Country Club, the Seekonk V.F.W and the Teamsters Union Local 251 for 15 years.
Mr. McDonnell was a United States Army Veteran serving during Vietnam.
Besides his wife of 47 years, he is survived by two daughters, Kathleen McDonnell of CA and Dawn V. Ridondo of Riverside; a son, Mitchell McDonnell of SC; a step-daughter, Julie Dutra of OK; four grandchildren and four great grandchildren.
His funeral service will be held on Monday November 14, 2016 in the W. RAYMOND WATSON FUNERAL HOME, 350 Willett Avenue, Riverside at 7 p.m. Calling hours are Monday 5-7 p.m. Burial will be private.