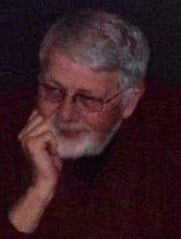 Date of Passing:
October 25, 2014
Goodwin, William, H., 68, formerly of Worcester Avenue, Riverside, died on October 25, 2014 at St. Elizabeth's Medical Center, Brighton, MA. He was the beloved husband of Patricia A. (Machado) Goodwin.
Born in Providence, a son of the late Russell and Ruth (Livingston) Goodwin, he lived in Riverside for 27 years and Attleboro, MA for 12 years.
Mr. Goodwin was a truck driver for 47 years before retiring in 2012. He also was an instructor for the New England Tractor Trailer Co. for many years.
William was a sports enthusiast. He also enjoyed reading history and telling stories.
Mr. Goodwin was a United States Navy Veteran serving during the Vietnam Conflict. He also was a member of the United States Presidential White House Honor Guard.
Besides his wife of 21 years, he is survived by a daughter, Rhonda Roberts and her husband William of Falmouth, ME; two sons, Russell Goodwin and his wife Denise of Barre, VT and James Goodwin and his wife Tracey of Rochester, VT; three step-daughters, Dawn Haines and her husband Phil of North Attleboro, MA, Sherri Malloch and her husband Dana of North Providence and Jennifer Rezendes of Glasgow, Scotland; two sisters, Janet Fiebich of Tiverton and Pat Jacobs of Westerly; twelve grandchildren and two great grandchildren.
His funeral service will be private. Burial with Military Honors will be held in Gate of Heaven Cemetery.