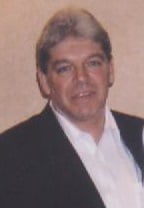 Date of Passing:
November 29, 2022
Cole, William J., 68, of Beacon Park Drive, Riverside, died unexpectedly on November 29, 2022.
Born in Providence, he was the son of the late Charles P. Cole and Florence (Thereaut) Cole, he was a lifelong resident of Riverside.
Mr. Cole worked in Security at Twin River Casino for many years.
William enjoyed fishing and playing pool. A sports enthusiast he was a devoted New England Patriots and Boston Red Sox fan.
He is survived by his siblings, Charles P. Cole of Riverside, Patrick B. Cole of Newport, Corrine M. O'Donnell of Riverside, Stephen R. Cole of North Providence, Cherylanne M. Campanini of Johnston, Scott M. Cole of East Providence and Carla A. McBride of Rumford; several nieces and nephews; three grandchildren and one great-grandchild. He was the father of the late Jason Cole, brother of the late Paul W. Cole and Catherine Russell, grandfather of the late Autumn Cole, uncle of the late Matthew Rybka and was the life companion of the late Joanne LeMay.
Calling Hours will be held on Sunday December 4, 2022 in the W. RAYMOND WATSON FUNERAL HOME, 350 Willett Avenue, Riverside from 12 noon -2 p.m.