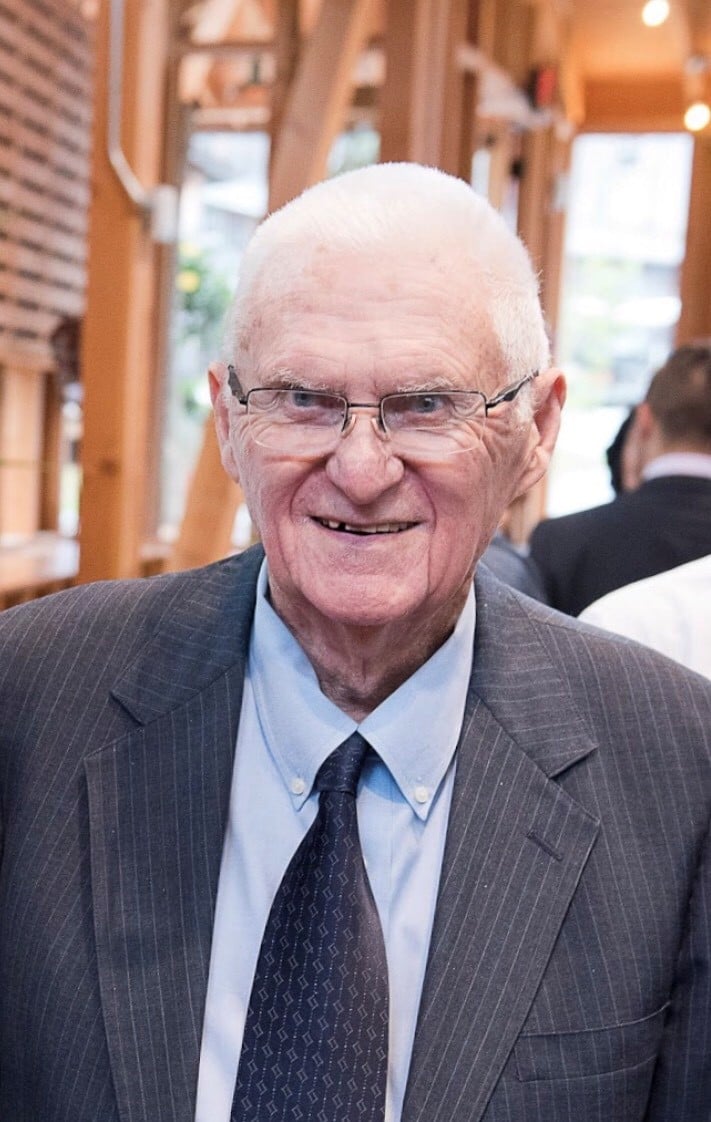 Date of Passing:
March 18, 2019
William J. Ward "Bill", 88, of Barrington, RI, passed away peacefully March 18, 2019, in Levant, ME, surrounded by family at his daughter's home. Bill was the beloved husband of the late Mary "Maureen" (Dullea) Ward. He was born June 20, 1930, in Garnerville, NY, the son of William F. and Frances (Campbell) Ward. Bill graduated from Clarkson University in Potsdam, NY, in 1951. He joined the U.S. Army upon graduation and later worked as an engineer for Raytheon for over 30 years.
Bill was a loving husband and father. He and Maureen enjoyed 60 years of marriage together. Bill was very active in his community, and he loved fishing, golfing and playing tennis. He was the loudest singer at church, the toughest diving contest judge, the shrewdest card shark, and the best pancake-chef.
Bill is survived by his two sisters, Joan Ricker and Gail Schnopp, and his seven children, Kathleen White of Chapel Hill, NC; Michael Ward of Waterford, CT; Patricia Delaney of Medway, MA; Timothy Ward of Atlanta, GA; Megan Ryder of Levant, ME; Brian Ward of Bristol, RI; and Carolyn Stewart of Keene, NH. Bill is also survived by his 16 grandchildren and 1 great grandchild.
A Memorial Mass will be held at St. Luke's Church on May 11th at 9:30 AM in Barrington, RI. Interment will be at the Gate of Heaven Cemetery. In lieu of flowers, gifts in his memory may be made to the Rhode Island Community Food Bank, rifoodbank.org