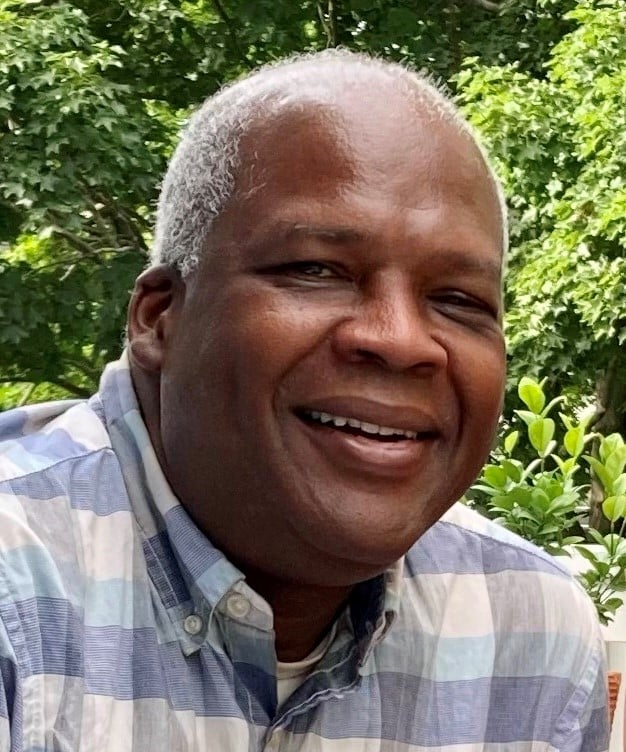 Date of Passing:
November 25, 2022
William Talley, Jr. passed away suddenly on November 25, 2022, at the age of 64. He was born in Albany, Georgia, the son of Lilloise (Mathis) Talley of Warrensville Heights, Ohio and the late William Talley, Sr. In addition to his mother, he is survived by his son Jordan, his brother Kenneth B. Talley and his husband Michael Schwartz of Riverside, California, his aunt Mildred Lattimore of Denver CO, several cousins, his ex-wife Karen Owen Talley, his girlfriend Beth Greeley, and the entire McConnell family.
Bill was in the gifted and talented program in elementary school, graduated from the Hawken School '76 (where he was a National Merit Scholar), Brown University '80, and Case Western Reserve University School of Law '83. He grew up in Cleveland, Ohio until coming to New England in 1984, where he has made his home since.
Bill was a member of the Massachusetts Bar. He was a criminal defense lawyer for over 35 years, working as an attorney for the Committee for Public Counsel Services and as a clinical teacher at Harvard Law School. Throughout his career Bill fought for social justice, ensuring that all his clients were zealously represented. He treated each with respect, professionalism, and integrity. Bill was a proud faculty member at the Kessler-Eidson Program for Trial Techniques at Emory Law, the largest and finest such program in the country.
Bill was a dedicated and accomplished athlete. He was all an All-American athlete, playing football, basketball, and baseball. He was inducted into the Hawken School's Athletic Hall of Fame. He loved all Cleveland sports teams and learned to root for New England teams when they were not playing Cleveland. Bill was on the sidelines of all of Jordan's games. Bill coached basketball at the Pawtucket Boys and Girls club for many years, passing on his love of the game to the next generation.
Bill served on the Board of Trustees of the Gordon School in East Providence. For over 30 years, he was an active and proud member of his devoted book group, which they named (tongue in cheek) the "Genius Men's Book Club," as well as an avid and talented photographer. Bill created meaningful relationships with everyone he met. He had communities of friends across the country, from Cleveland, to Boston, to Atlanta, to Providence.
Of all the titles that Bill had, including counselor, coach, photographer, book group member, professor, teacher, and uncle, he was most proud of being called Dad. His son Jordan was the center of his universe.
Because of Bill's devotion to equality and justice for all, the family requests that in lieu of flowers, donations be made in his memory to the Equal Justice Initiative at https://eji.org/donate.
Relatives and friends are invited to attend Calling Hours on Friday December 2, 2022 in the W. RAYMOND WATSON FUNERAL HOME, 350 Willett Avenue, Riverside from 4-7 p.m. A Mass of Christian Burial will be held on Saturday December 3, 2022 in St. Pius V Roman Catholic Church, 40 Eaton Street, Providence at 10 a.m. Burial will follow in Swan Point Cemetery.